Champagne and Olive Green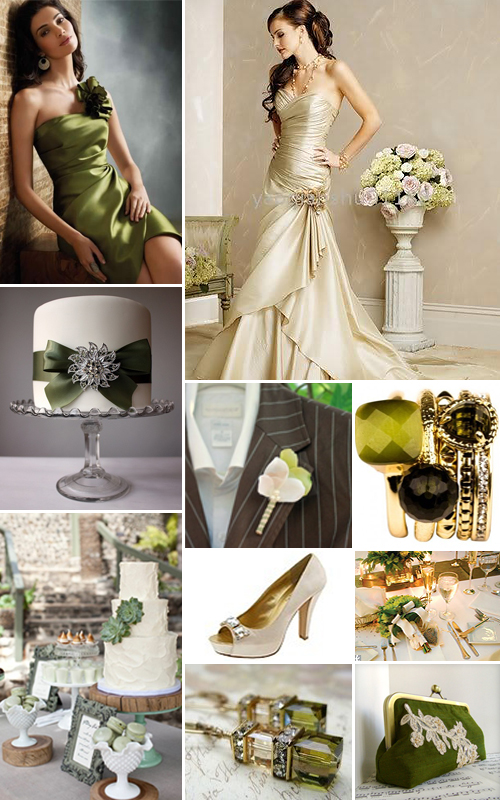 The colour combination of champagne and olive green just oozes elegance and a touch of Victorian prettiness. It is perfect for a classic, formal wedding that requires rich, dramatic colours. However, it can also be paired for a less formal wedding with subtle touches of pizzazz.
The olive green is a relatively modern, different colour for brides and grooms. The champagne is slightly more traditional, and sets the green off superbly. It adds a glam glitter to the otherwise muted olive green, lending it the bling that it needs for this happy occasion.
One of the main advantages to choosing this colour combination is that it is neither feminine nor masculine. These colours are gender-neutral and work well on both men and women. This plays a major role for grooms and groomsmen who are hesitant about donning feminine shades for the big day.
Choose a neutral stone or white as a background colour for your attire and décor so that the olive green and champagne are showcased effectively.
Being a variation of a green and gold theme, South African couples that want to incorporate their undying patriotism into their big day should definitely consider champagne and olive green.
For more ideas on Olive Green and Champagne Wedding Ideas or to check out the original photos displayed above and their credits, make sure to check out our Olive Green and Champagne Pinterest board!