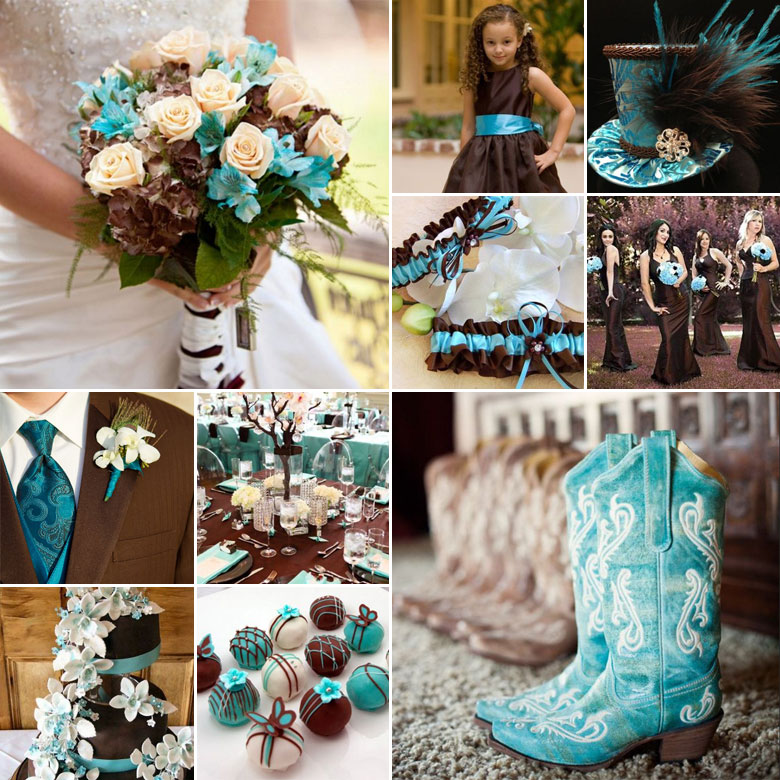 Chocolate and turquoise is one of those colour schemes that just never seem to go out of style. And rightly so! The two colours were practically made for each other – just like you and your hubby-to-be. If you're wondering how to combine them and combine them well, we've got some ideas.
Opt for dark wood tables and furniture to capture the chocolate side of things.
Decorate the tables with turquoise plates or glassware.
If you're going for a more rustic theme, consider using turquoise enamel cups, plates, and so forth.
A chocolate fountain is a must, especially if you serve brightly coloured turquoise meringues with it.
Dress the groomsmen in trendy brown suits, and opt for joyful turquoise bridesmaid dresses with brown accessories.
Alternatively, why not dress the bridesmaids in floor-length brown dresses with that extra wow-factor?
Instead of flowers, decorate the tables with dried twigs, tree bark and other natural elements.
Serve bright turquoise welcome drinks (very potent!) and chocolate liqueur with dessert.
Opt for a delicious chocolate covered cake, but surprise guests by making the inside of the cake bright turquoise.
Bathe the venue in stunning turquoise light.
Original images and their credits available on Pinterest