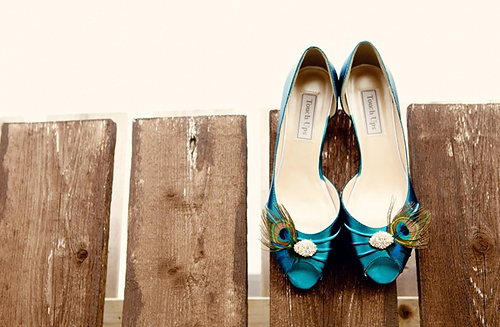 The rich combination of turquoise and brown makes for a dramatic, modern wedding colour theme. The brown adds depth to your décor and ambience, while the turquoise gives it vibrancy. It is the perfect balance between a warm and a cool colour. This is neither feminine nor masculine, but works well to represent both the bride and groom. This is important, since feminine colour themes may make your groom feel a little left out, or even silly, on his big day.
For a fresh look that emphasises your theme, pair the brown and turquoise with white. For a slightly more glam, dramatic look, replace the white with an ivory background colour. It is advised that you don't make every single aspect of your wedding brown or turquoise, since this is overwhelming to the eye and actually detracts from the theme – nothing stands out anymore.
These are just a few of our suggestions:
Opt for white or ivory tablecloths with brown overlays and turquoise runners or vice versa.
Make brown and turquoise felt brooches and hand them out to all of the ladies at your reception. If they want to, they can wear them right there and be a part of the wedding theme.
Peacock feathers are rich in iridescent turquoise, and the duller golds can set off the brown aspect of your theme perfectly. Use these feathers in your hair accessories, floral arrangements and even your jewellery.
Add splashes of brown and turquoise to your wedding dress in the form of beading, embellishments, a sash and shoes.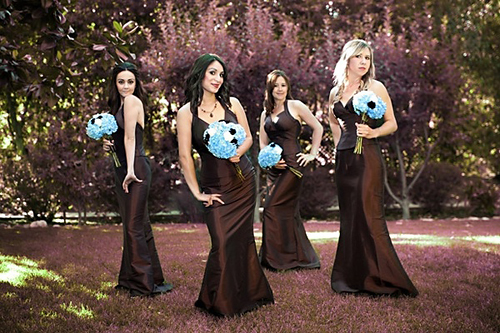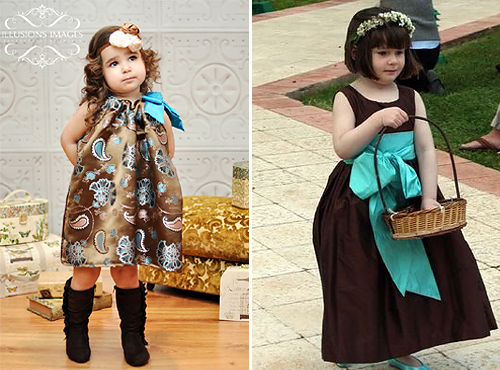 Credit: Snuggle Bug Kidz on Etsy, Latavola Linen Blog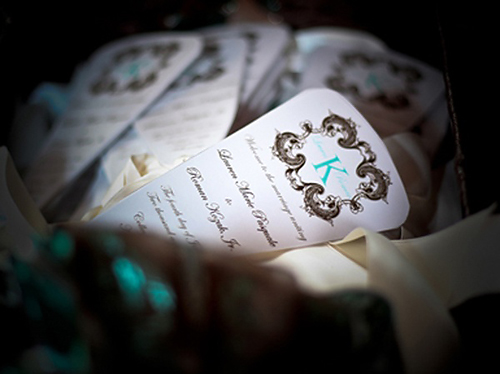 Credit: My Wedding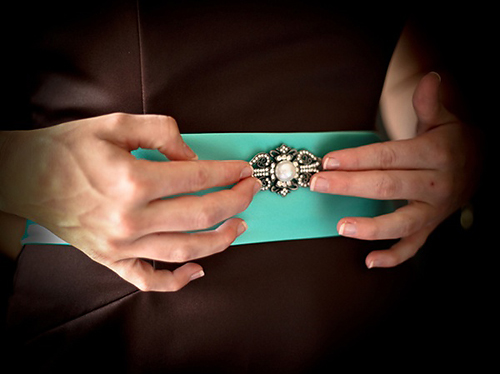 Credit: My Wedding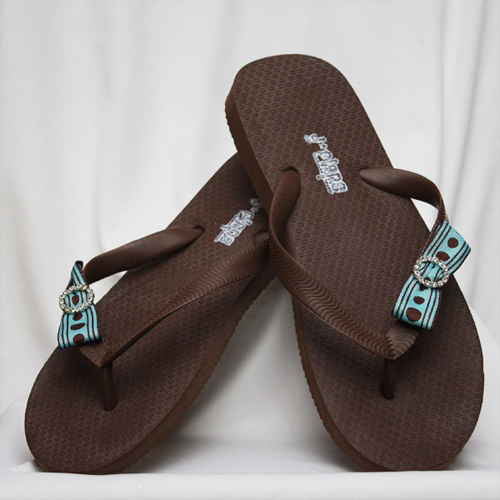 Credit: Bravo Bride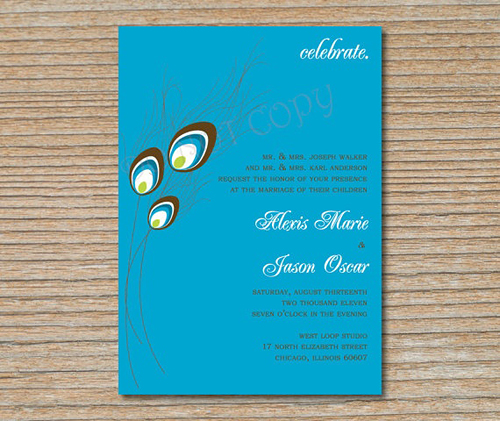 Credit: Daisy Design Shop on Etsy.com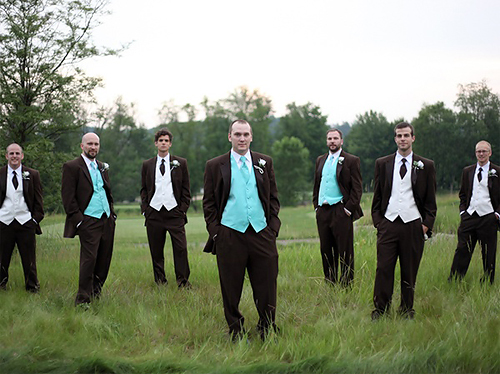 Credit: My Wedding
For some more ideas on the Chocolate Brown and Turquoise colour combo, check our our Turquoise and Chocolate Brown Pinterest Board.
Main Photo Credit: One Wed