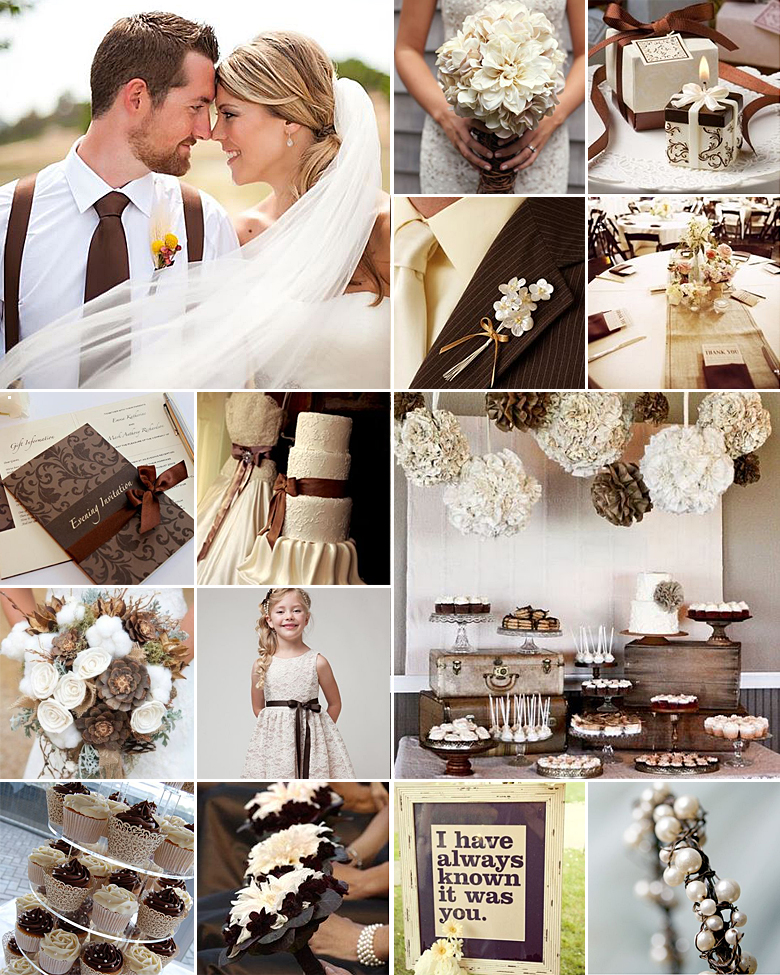 Certainly two of the most decadent flavours on the planet! Then again, did you know that chocolate and vanilla can be just as easy on the eye as they are on the taste buds? This indulgent colour scheme strikes the perfect balance between soft and masculine.
Here are a couple of ways to apply it to your special day!
If you can't decide on a flavour for your wedding cake, have both! Alternate between layers of chocolate cake and vanilla white chocolate.
Instead of a crisp white wedding dress, choose a slightly off-white shade of vanilla for a dreamy vintage look.
Spoil guests with little boxes of white and milk chocolate truffles as guest favours, and serve chocolate mousse to boot.
Convince your dearest hubby to wear a stylish brown suit to match the colour scheme.
Nowadays brides all over are dressing their bridesmaids in white. Complete their look with chocolate brown cowboy boots.
Combine touches of vanilla lace with chocolate brown ribbon and details.
Hire white and brown leather couches for the cocktail party.
Make sure the room reflects you colour scheme by burning vanilla and chocolate scented candles.
Original images and their credits available on Pinterest