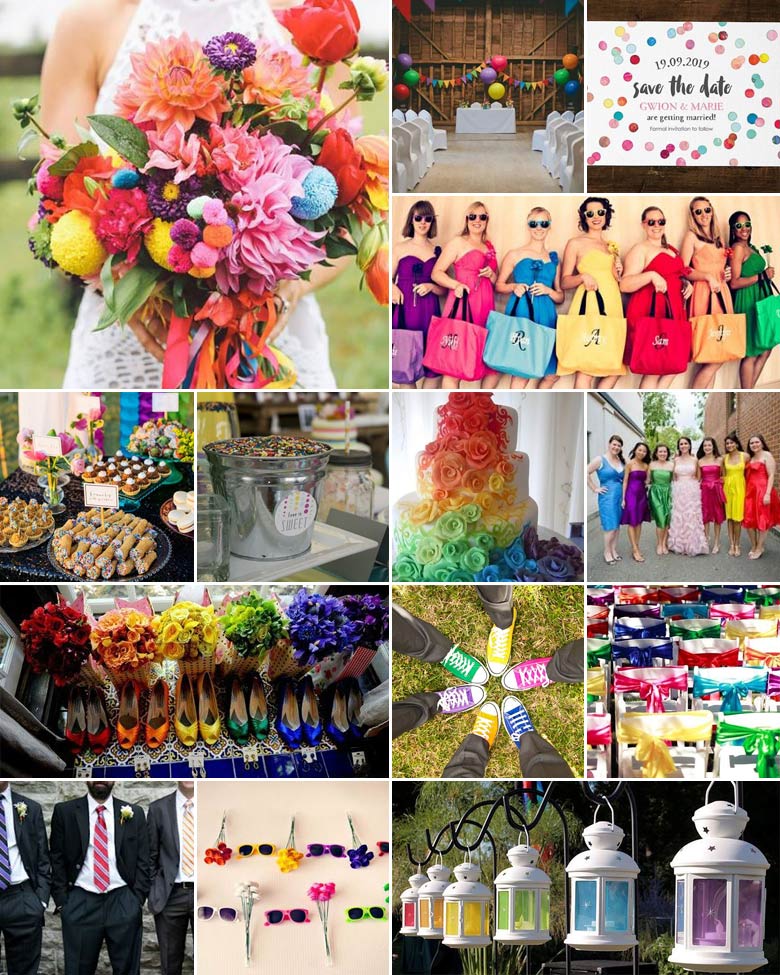 Why choose just one or even two when you can have all the colours in the rainbow? This colour scheme is really all about having no colour scheme at all, when you think about it. While that does sound like absolute bliss and freedom without reigns, it's actually a lot more complicated making this colour scheme work than it is for a one or two-colour theme.
But because we've always got your back, we thought we'd put together a little list of tips for pulling of a multi-colour wedding with absolute flair:
Choose a main colour, just to anchor everything. Even if that colour is white or beige, you'll find that having a canvas to work on makes everything that much it easier.
Apply the colours in equal densities. For instance, if you're opting for small whimsical flowers, your stationery design shouldn't suddenly be made of bold and solid colours.
Don't be afraid! This is not a colour scheme that you can attack half-heartedly – go all in and be brave, otherwise your uncertainty will show.
Choose a theme to anchor your colours, since this will also help you decide how to apply your colours – examples include spring theme, watercolours, Mexican fiesta, and so forth.
Original images and their credits available on Pinterest