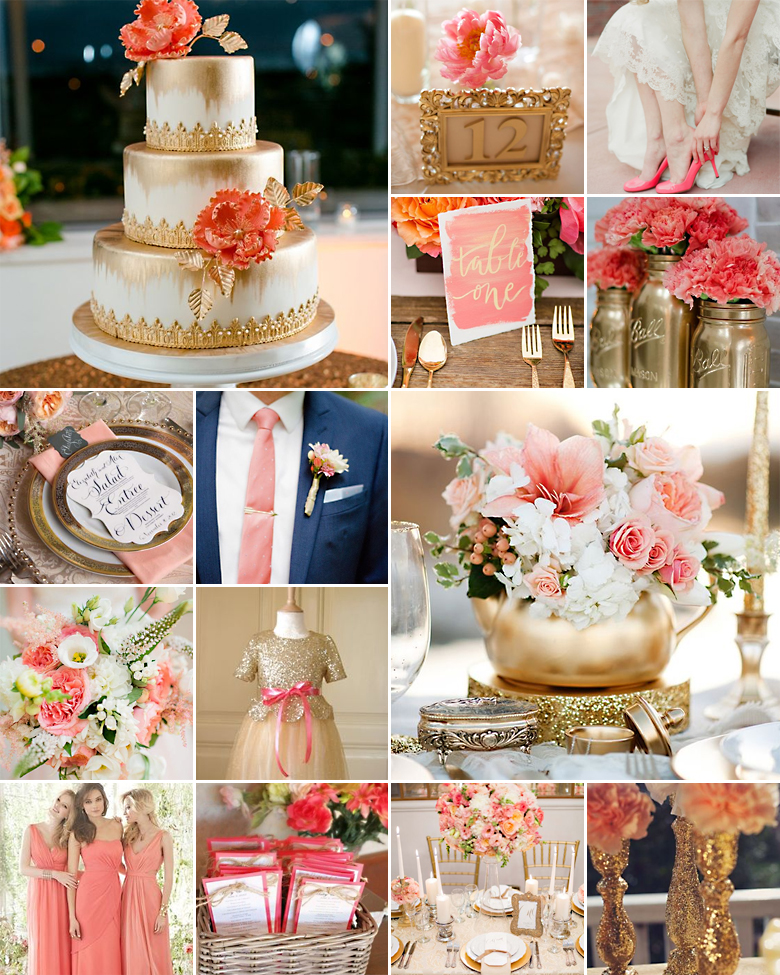 Coral and gold is one of those soft and delicate colour schemes that also make quite a statement! We love the fact that it's easy on the eyes, creating a relaxed atmosphere for your guests, while also not failing on the glitz and glamour side of things.
White will be your base colour, with coral as your main shade and the gold as a sub-colour for decorating:
For starters, decorate the table with gold cutlery and rimmed wine glasses, with gold chairs for that extra touch of pizzazz.
Use gold-rimmed glass vases or full on glitter gold vases for the centre pieces.
Incorporate golden string wherever you need to use ribbon for decoration.
Add golden textures to your wedding cake in the form of metallic frosting and cake glitter.
Add a touch of gold to your wedding dress and wedding shoes.
Decorate you bridesmaids' dresses with fine golden embroidery or chain and spoil them gold jewelry to wear on the day.
Have either coral tablecloths with white napkins and table runners or vice versa.
Drape your reception area with coral and white fabric.
Round off your groomsmen's ensemble with coral bow ties.
Original images and their credits available on Pinterest