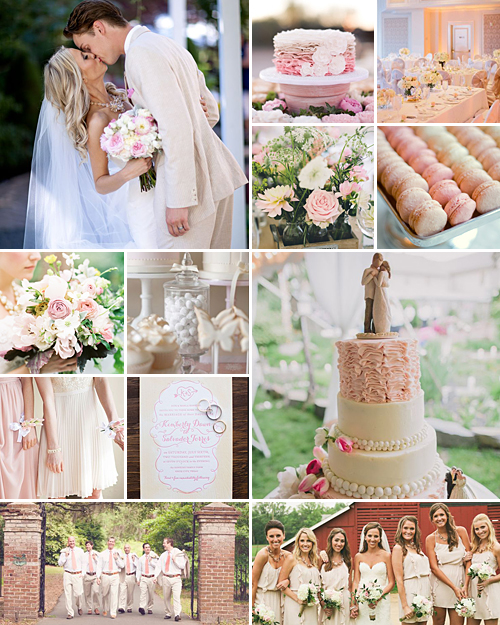 Cream and pink is the ultimate vintage colour theme, creating a romantic ambience within almost any setting. This theme works well for both young brides and more mature ones, and can convey a chic, glamorous look or a really relaxed, charming feel.
This theme works best with a pale cream or off-white and a light dusty pink.
Because this is a particularly romantic colour combination, you (as the bridal couple) can take advantage of all things romantic to create the ultimate in beautiful, love-themed wedding days.
Here are some ideas for your cream and pink themed wedding:
Use off-white lace in your decor and attire. This can be found at antique shops as well as at fabric outlets.
Opt for an ivory coloured dress and accessorise it with pink gems in your jewellery.
Have lace shoes custom-made, perhaps laying a delicate lace over pink satin heels or pumps.
Because of the nature of the colour theme, classic flowers like roses and lilies are ideal.
Use pink balloons as nostalgic centrepieces for a more 'fairytale romance' effect.
Keep your make-up natural, accentuated with light pink lips and naturally rouged cheeks.
Create decor features using vintage bird cages filled with pink feathers or flower arrangements.
Original images and their credits available on Pinterest