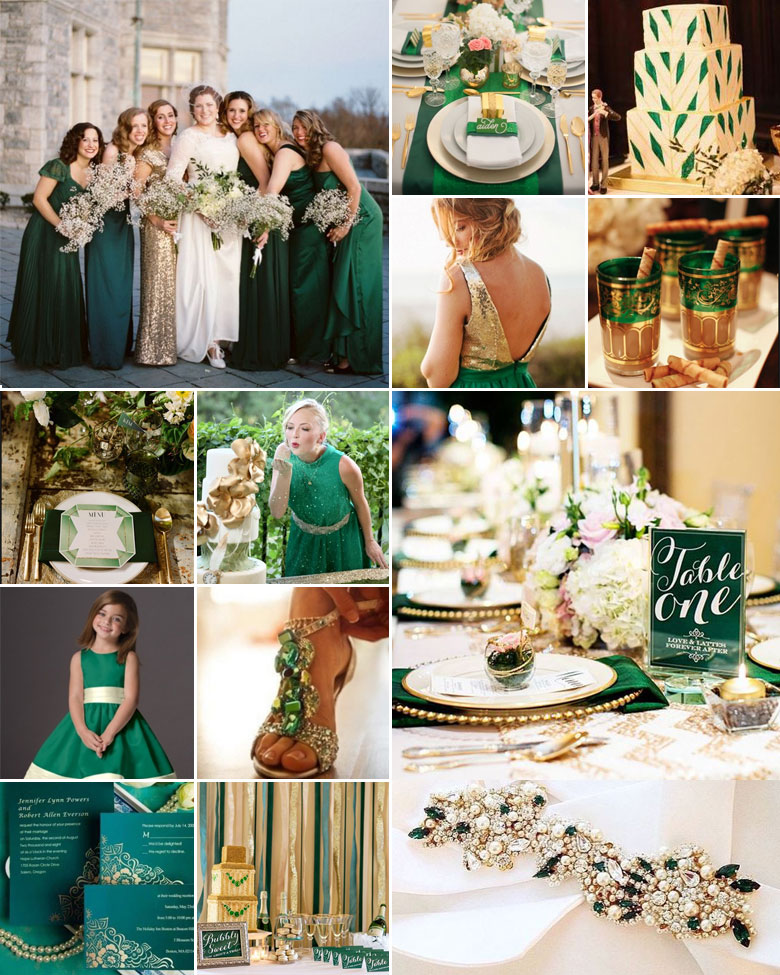 This year's pantone colour is Greenery so, needless to say, you'll be very on trend with practically any green colour scheme. Emerald, cream and gold is a particularly beautiful take on the trend, as it speaks of sophistication and elegance.
When combining the colours, first decide how heavily you'd like to apply the green. For a lighter affair, use cream as your base colour, adding the other two as accent shades. Then again, if you're opting for a more rain foresty celebration, don't hold back with the green – think floor-length table cloths, green lighting – the works!
On the flower front you can opt for cream roses and other lovelies, or you can go a more contemporary route, exchanging flowers for green potted plants or foliage. We also adore the idea of foliage arches and table runners made entirely out of greenery – especially for the main table!
Gold will be on our list of favourites for a long time to come, and there are endless ways to add sparkle to your day – from golden chairs and sequined runners, to gold dusted cupcakes and sparkly bridesmaid dresses. In fact, why not look at combining gold tops and green skirts for something different?
Original images and their credits available on Pinterest