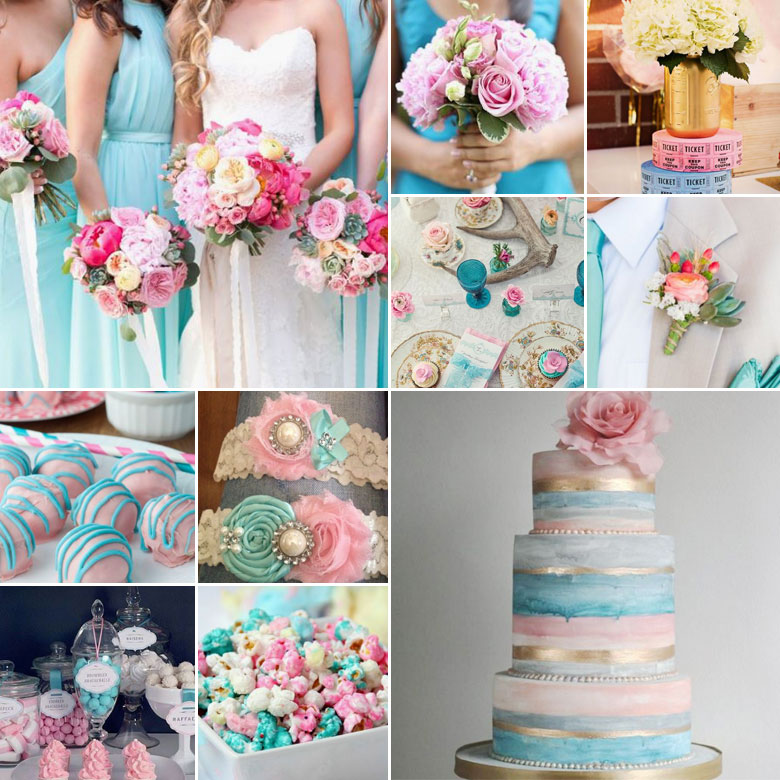 When it comes to choosing a colour scheme for your wedding, you can never go wrong with pastels. Cotton candy and lovely gemstone blue are two shades that were practically made to live and love side by side. From a more conventional perspective, it also ticks the "girl meets boy" checkbox, representing both the guy and girl side of the relationship.
Hire a cotton candy machine, and let your guests indulge in an endless supply of sweet delicious fluffs.
Further to this, decorate your cocktails and wedding cake with tufts of moreish cotton candy.
When it comes to flowers, choose soft pink blossoms like peonies and roses, and combine it with bluebells, cornflowers and blue hydrangeas.
When you have two colours this light and lovely, ombre is an absolute must! Combine the pink and blue for ombre bridesmaid dresses, cakes and more!
To add to the whimsy of the theme, add touches of sparkle like glitter, crystals and sequins.
Instead of a traditional white wedding gown, why not don a light pink candy floss inspired wedding gown?
Serve a selection of pastel pink and blue milkshakes and cocktails, or set up a frozen yoghurt stand!
Original images and their credits available on Pinterest