Gold and Purple Weddings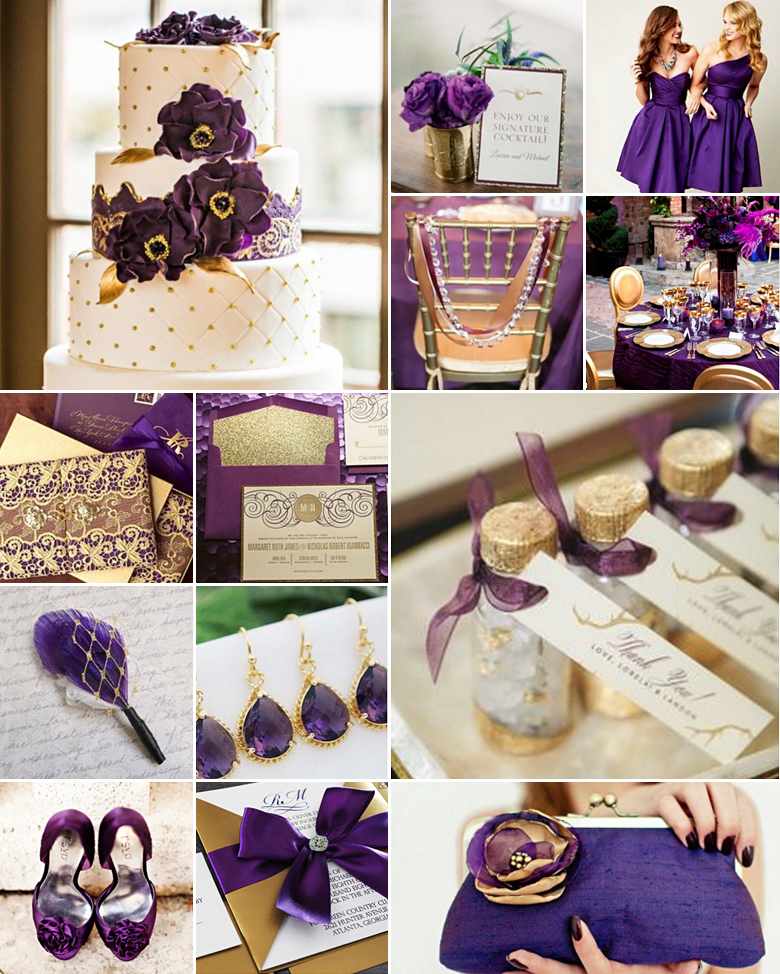 The colour combination of purple and gold is particularly regal, having represented royalty and wealth since ancient times. What better colour combination, then, to make you feel like royalty on your big day?
For a tasteful purple and gold wedding theme, it is essential that you use them in the right proportions. Otherwise, your décor and attire could become gaudy and overwhelming, as both of these colours are strong.
Some ideas include:
Use gold under-plates and complement them with purple table runners or napkins.
Wear gold jewellery encrusted with amethysts (a pale purple stone).
Garnish gold-dusted chocolate cake or cupcakes with a purple bloom; like lavender, irises or hydrangeas.
Apply gold foil writing or images to purple stationery (like you wedding invitations, menus, and so on).
Invest in some gorgeous purple pumps or heels that will be captured beautifully against your white wedding dress and be worn after the big day too!
Fill glass bottles with purple sweets and treats, purple coloured bath salts and decorate them with a gold ribbon or gold plated card with the words such as "thank you".
Make use of purple colours flowers such as lavender, purple roses, Hydrangeas, Verbena, Catmint, Salvia, etc.
Find the perfect clutch bag matching your hue of purple and a gold rim.
Consider painting your fingernails and toe nails the perfect purple colour to complement the purple in your wedding's colours.
The ideas above are just a start – think out the box and be creative! This colour combination is most definitely a dramatic colour combo and definitely a favourite among so many!
Original images and their credits available on Pinterest