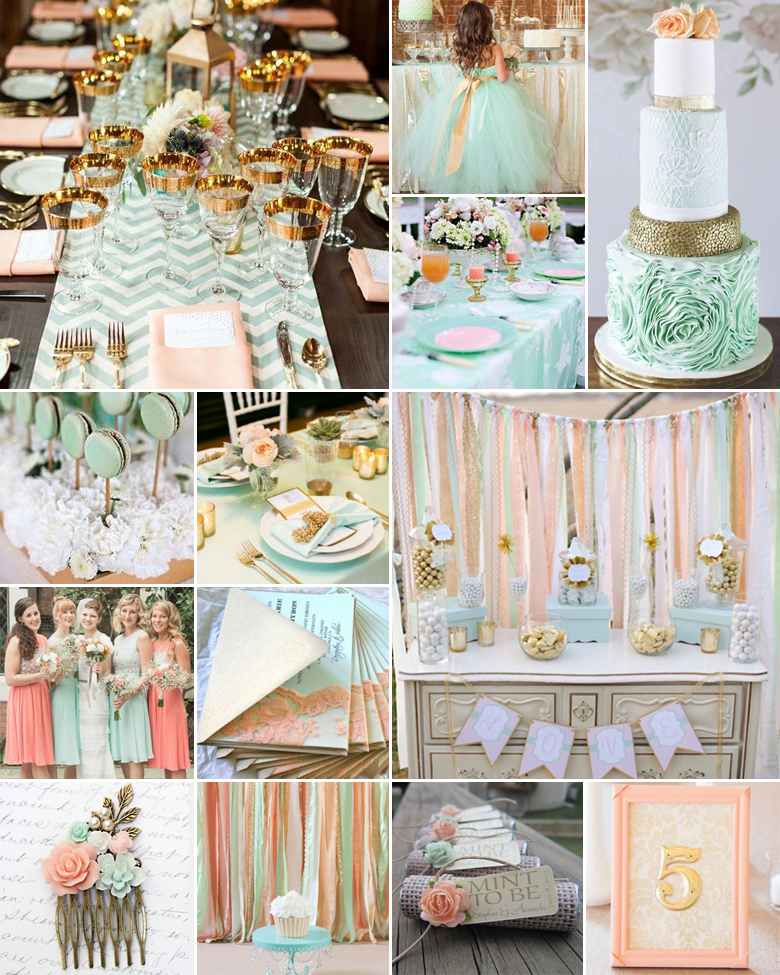 What a way to welcome summer! This soft yet refreshing colour scheme is feminine with a lovely organic twist, and we just love the dash of gold that gives it that beautiful bit of edge. What's more, the mint helps strike a good balance to keep the theme from crossing the line into old fashioned and peachy.
Fresh peaches contribute to the light summery and organic feel of this theme. Use them in arrangements and at guest place settings.
Add an extra dimension to the theme with peach and mint scented room spray and candles.
Gold glitter and sequins add lovely texture to an otherwise smooth pastel theme.
Bathe the venue in peach and mint lighting, and shake it up late-night with a gold glitter ball.
Opt for white fabric with a soft peach or mint undertone for your wedding dress, and why not go all out and dress your bridesmaids in glitterly gold dresses?
This colour scheme is destined for the dessert table! Mint and peach treats sprinkled with gold cake glitter are the way to go.
Don't be afraid to add healthy doses of gold to your décor – for instance gold chairs, glitter table runner or gold chandeliers.
Original images and their credits available on Pinterest