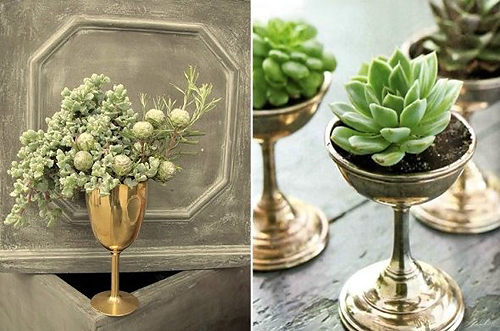 A green and gold wedding is not reserved for patriotic couples, but is a beautifully elegant colour combination for the grandest of affairs. Gold adds pizzazz to any colour combination and green gives the theme a fresh, indulgent look and feel. Your first decision in terms of your colour theme is to choose what kind of green you will pair with what gold. Light, vibrant greens with a yellow gold will be modern and fun, an olive or khaki green with a brown-based gold is dramatic and elegant, while brassy tones of both are more 'different'. Choose your colour combination according to your personalities and the look and feel you envision for the day.
Because gold is a warm, yellow-based colour, you may add touches of yellow to your décor and attire, if you wish to lift the theme slightly. However, be careful not to add too much as you don't want the yellow to detract from the green and gold.
To make this colour theme really effective, use a base colour of white or off-white (ivory). This will make the colours pop. Using green and gold in every aspect of your day will, actually, just cause the theme to become lost in an explosion of colour. In this case, less is definitely more.
Green and gold do not go well with all skin tones, although they can be very flattering when worn on the right person. Before settling for the theme, make sure that you and your partner look good against a backdrop of these colours so that your photos come out well, not leaving you looking pale or overly pink.
Here are some ideas for your gorgeous green and gold day.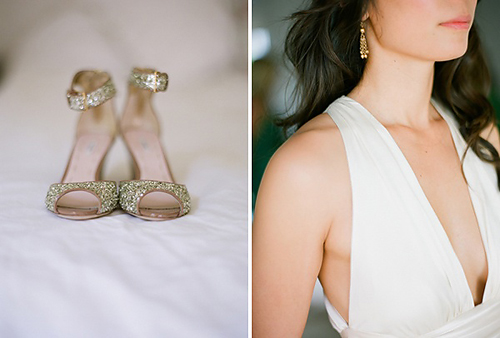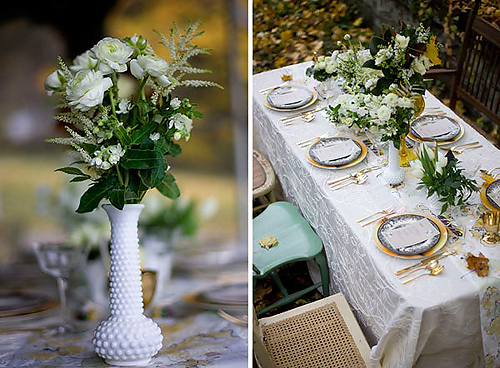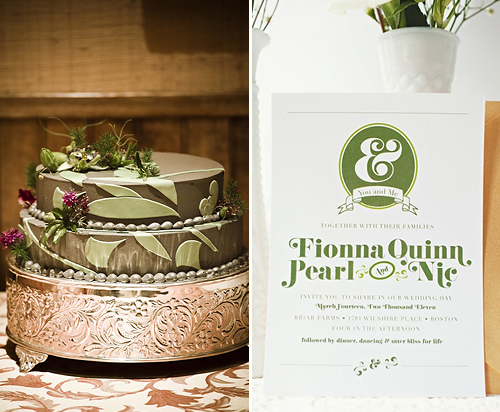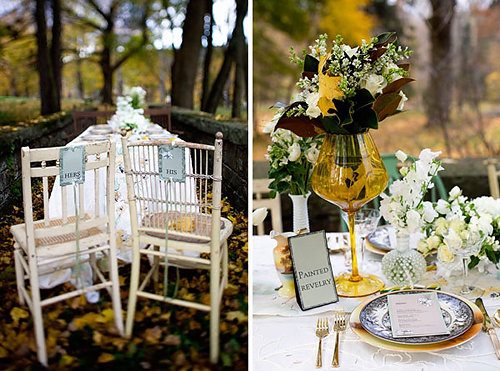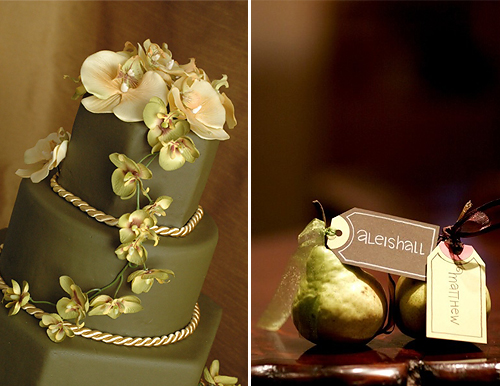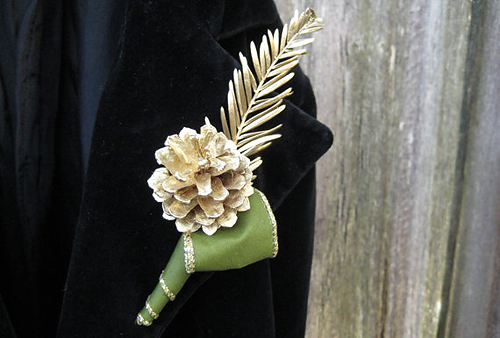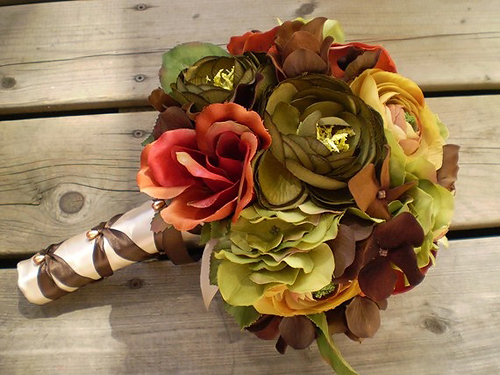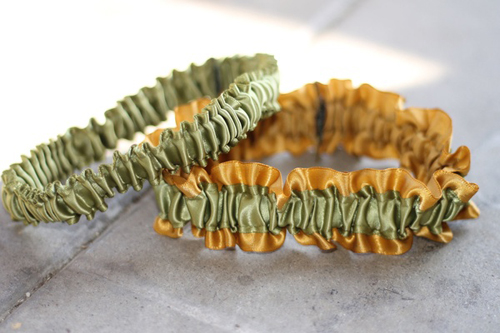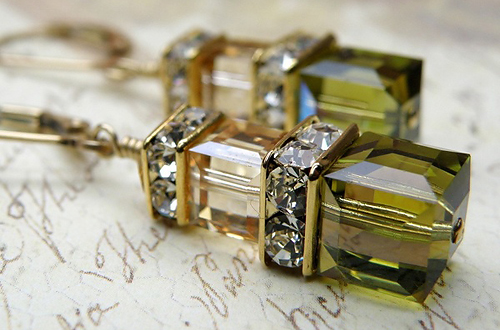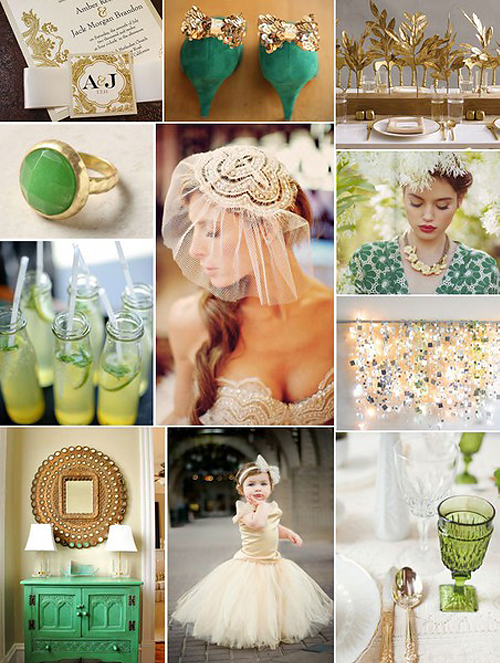 For more Green and Gold Wedding Ideas, the original images above and their credits, make sure to checkout the Pinterest Board!