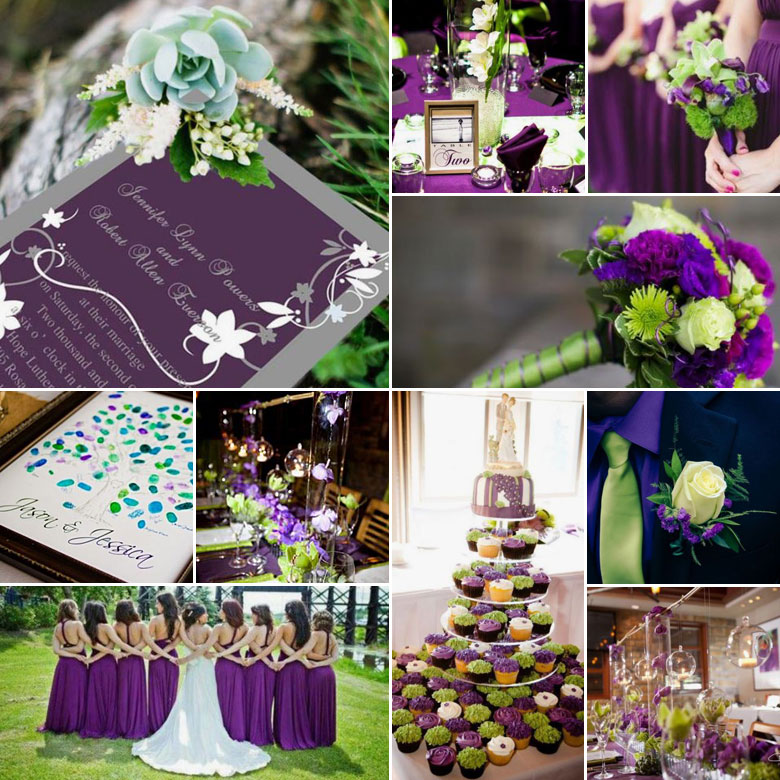 Green and purple is a match made in colour heaven! Combining vibrance and natural greenery, this colour scheme strikes the perfect balance between fun and whimsy. It's bold, it's elegant and it's everything you could possibly ask for in a colour scheme.
In terms of flowers, you certainly won't be limited for choice! We're talking purple daisies, lavender, peonies, roses and more. Combine that with soft greenery, and you're in for a springtime treat and a half. Arrange that in a stunning coloured glass vase, and you've got a winner.
The colour scheme can work beautifully for an evening affair, with dark purple and emerald shades bringing the drama together. Then again, if you're more interested in a light and feminine affair, opt for soft lilac and mint green instead.
We love the idea of incorporating colour in unexpected places. For instance, why not opt for light green or purple crockery instead of the standard white? Then again, you could also consider colourful glassware to bring the colour scheme full circle.
Be sure to add pops of colour to your bridal ensemble as well. If you're bold and daring, why not complete your look with a colourful petticoat, shoes or nails? You're bound to WOW!
Original images and their credits available on Pinterest