Grey and Acid Yellow Wedding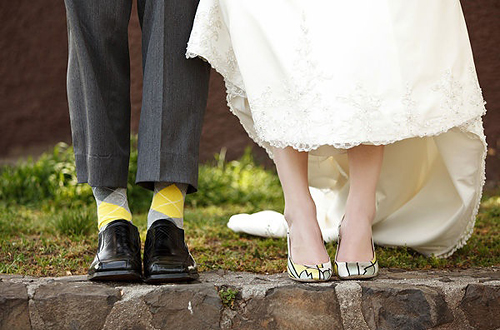 Grey and butter yellow have always gone well together and have been a popular colour combination since the 1960's. However, acid yellow is infinitely trendier and makes a huge statement for the modern bride and groom. Acid yellow is the perfect name for this shade, which is bright, but defined by an ever-so-subtle undertone of green, making it truly unique and undeniably irresistible.
The grey that you use should be a matt shade of the colour, and should not veer towards silver for the most part. Of course, silver cutlery and jewellery would be appropriate, but keep larger décor items muted. Try to choose acid yellow features, rather than overdoing this element of your colour combination. For example, grey tablecloths with silver cutlery and grey or white crockery will be perfectly set off by one acid yellow bouquet or lamp in the centre.
Because this is such a specific colour combination, ensure well ahead of time that it suits both of you (as the bridal couple) and those in your wedding entourage, so that no one looks washed out or ill in your photographs. Your base colour should be either black or white so that it does not interfere with this very dramatic colour scheme.
Have a look at the gallery for some more ideas on this exquisite colour theme: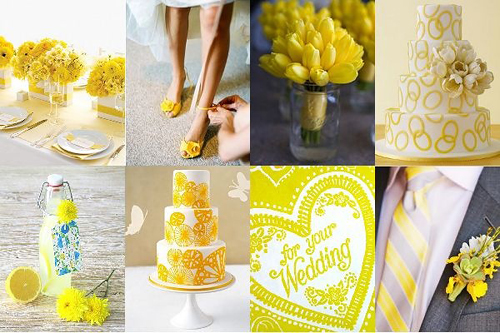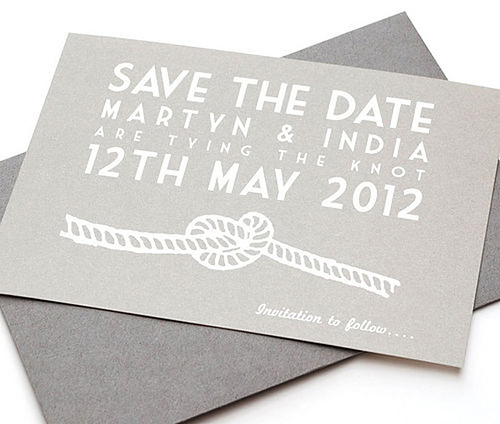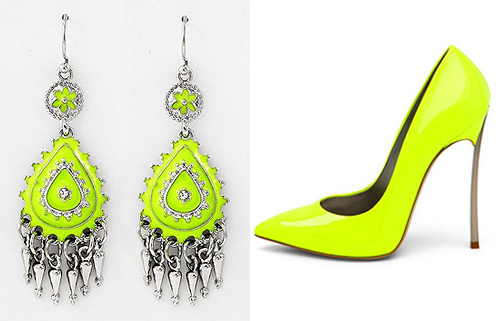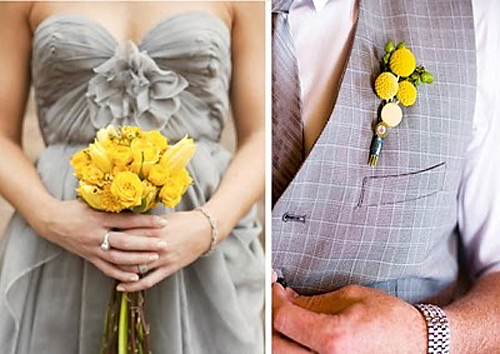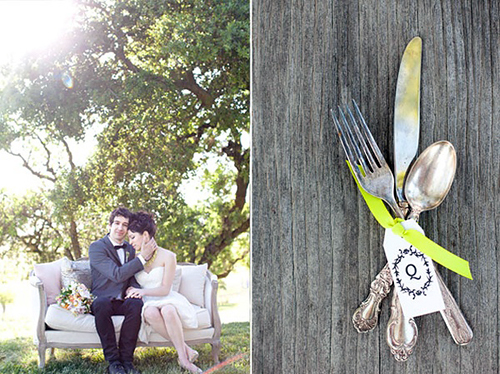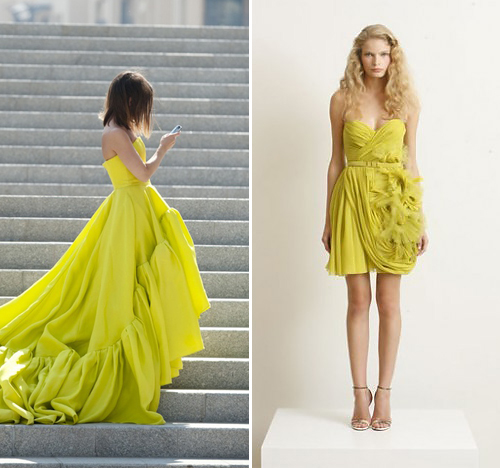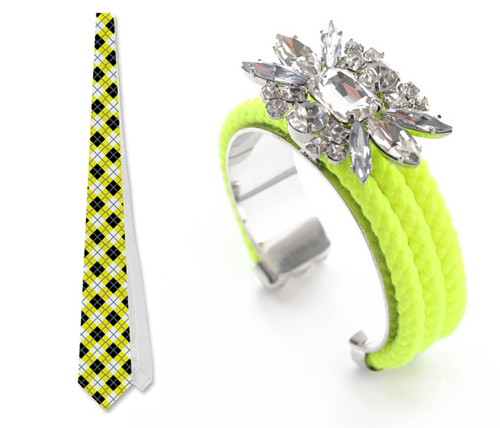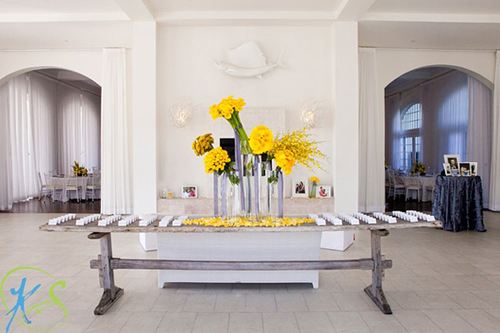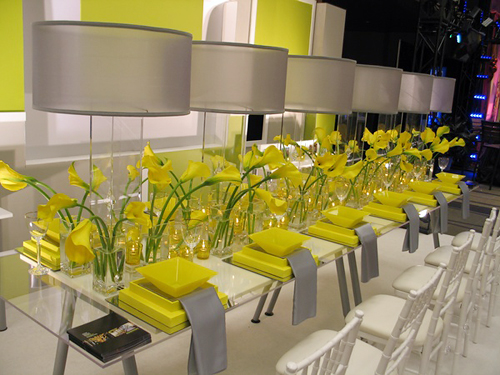 For the original photos from above as well as the credits AND more Grey and Acid Yellow wedding ideas, make sure to check out our Grey and Acid Yellow Pinterest board!