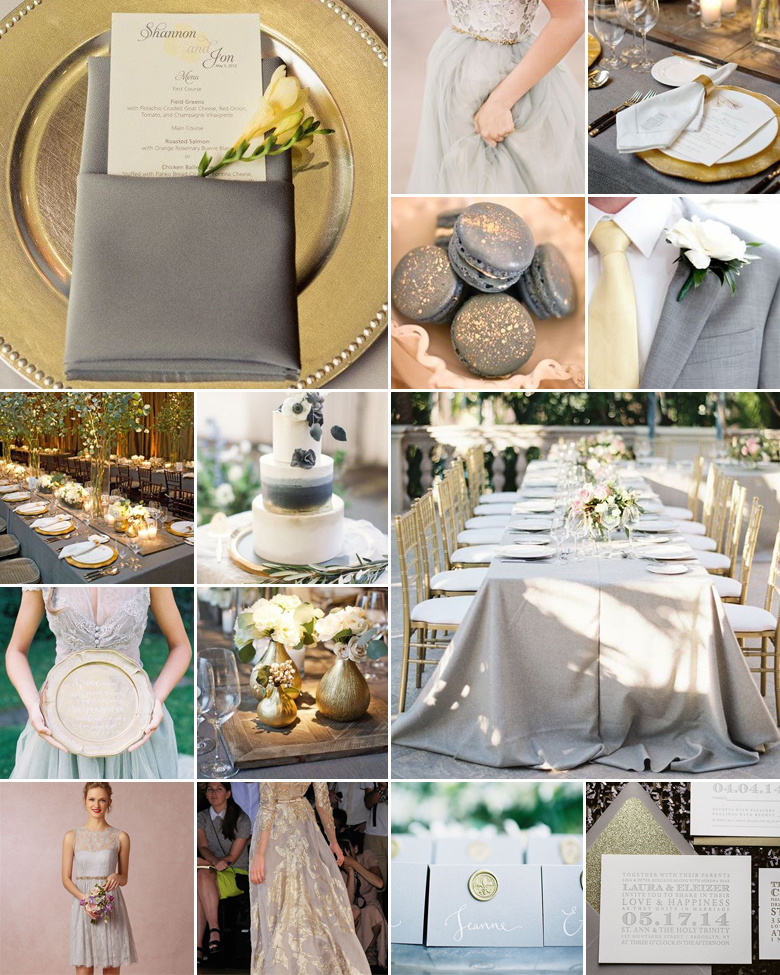 Grey and gold are two colours that work so effortlessly together, we can't think of any scenario or setting where this colour scheme won't work. Whether you're hosting a light morning affair or elegant evening celebration, this simple fresh combination will form the perfect backdrop for a memorable wedding celebration.
Play around with different shades of grey (we've been told there are fifty, if not more) and add gold in varying degrees to create different levels of drama in various areas.
Geometric patterns like chevron, lines and mini triangles combine the colours beautifully and really do the both colours justice.
Grey suits for the groomsmen, gold dresses for the bridesmaids – need we say more?
Cover your guest tables in light grey tablecloths and complete the picture with stunning gold chairs.
Let your DIY juices flow and use grey and gold spray paint to create your own matching décor elements like vases and chandeliers.
Use gold in places you'd traditionally use white, for instance your wedding dress, the wedding cake and white embossed stationery paper.
Add small touches of green to give it a slightly organic and toned-down look and feel.
Original images and their credits available on Pinterest