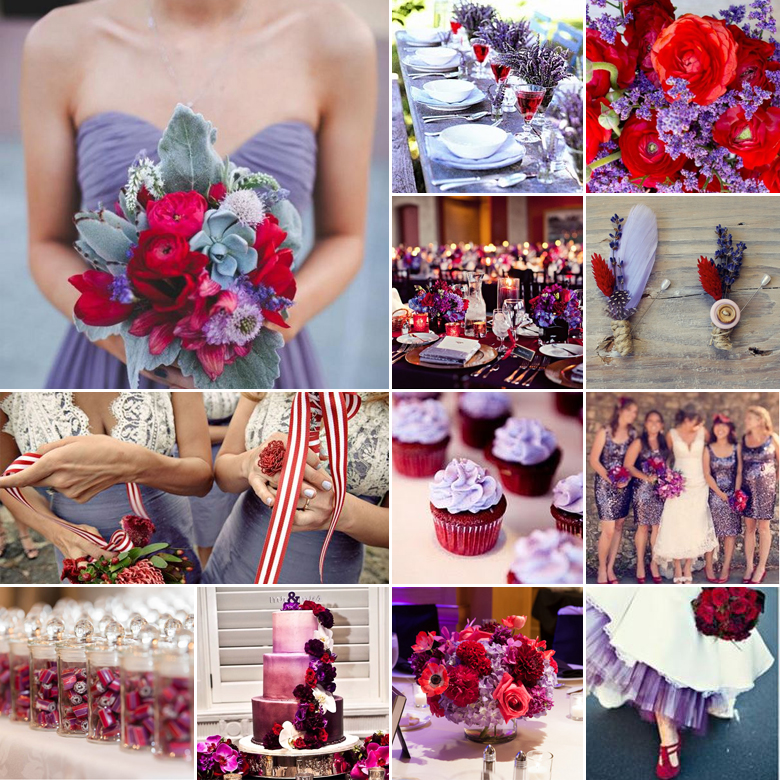 Lavender and red speak of bright yet mysterious adventures – think Alice in Wonderland for instance! The softness of lavender combined with the sumptuous splash of red makes for a striking and appealing colour scheme that says ooh-lah-lah!
The one thing that these two colours have in common is the fact that both speak of royal and regal luxury, so you can veer more towards rich opulence.
Add a touch of pink or peach to give the theme more depth. Thanks to the red undertones of these colours, they work well together.
In terms of flowers, use red roses and lavender, or other pretties like lilies and violets.
Drape the walls with the two different colours, and consider using different shades to make your venue come to life, and give it a more cozy feel.
Deck the dessert tables in a variety of lavender treats like mini lavender cheesecakes, red velvet and raspberry delights.
Roll out the red carpet and top the chairs with plush lavender cushions to really make your guests feel at home.
Dress your bridesmaids in lavender gowns with bright red shoes – how fun!
Original images and their credits available on Pinterest