Light Blue + Hint of Red Weddings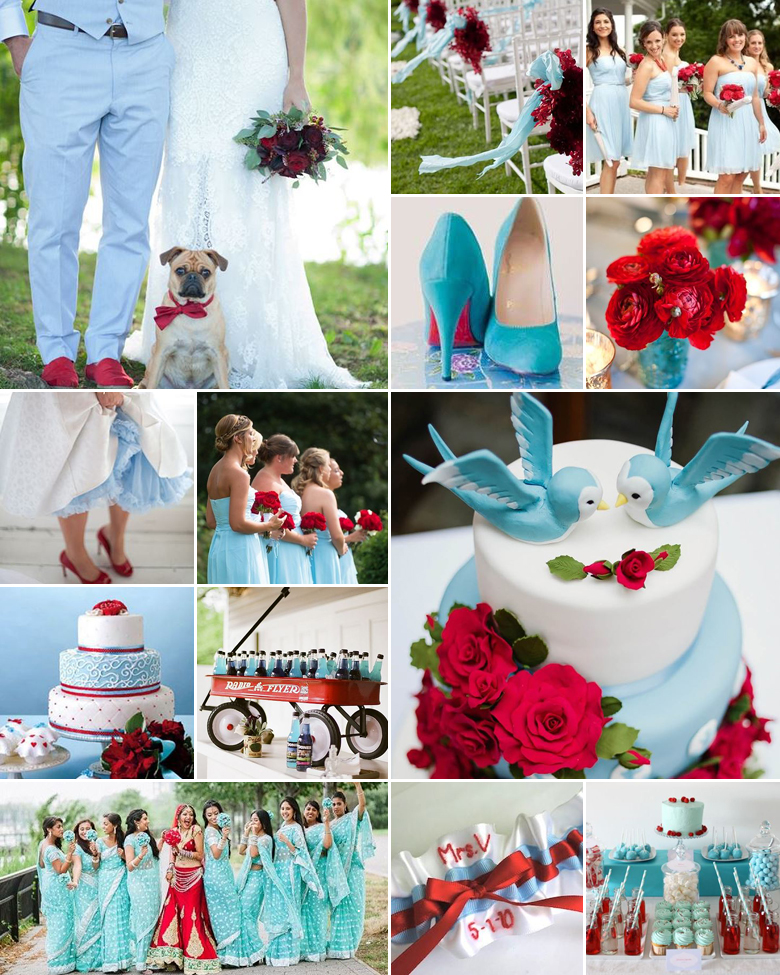 Light blue is oh-so whimsical and almost reminiscent of ice princesses and glass castles. Throw in the tiniest hint of popping red however, and you have a memorable and striking colour scheme that just says "wow".
When we're talking light blue, think "ice queen" to get just the right shade, and be sure to keep the red to a bare minimum.
Serve blue cocktails garnished with a bright red strawberry or cherry.
Fill your bouquet with flowers like blue bells and light blue hydrangeas, interspersed with a couple of red pops of colour.
Opt for light blue crockery throughout, with a red wine glass at each place setting.
Dress the bridesmaids in flowing light blue dresses and complete the picture with a red bouquet or shoes.
Instead of a crisp white wedding dress, why not consider one with an ice queen shade of white, with a hint of blue pigment?
Complete your look with a pair of popping red lips.
Bathe the venue in soft blue lighting and twinkling lights to create the ice palace effect.
Fill tall vases with tinted blue water and float rose petals and red candles on top.
Original images and their credits available on Pinterest