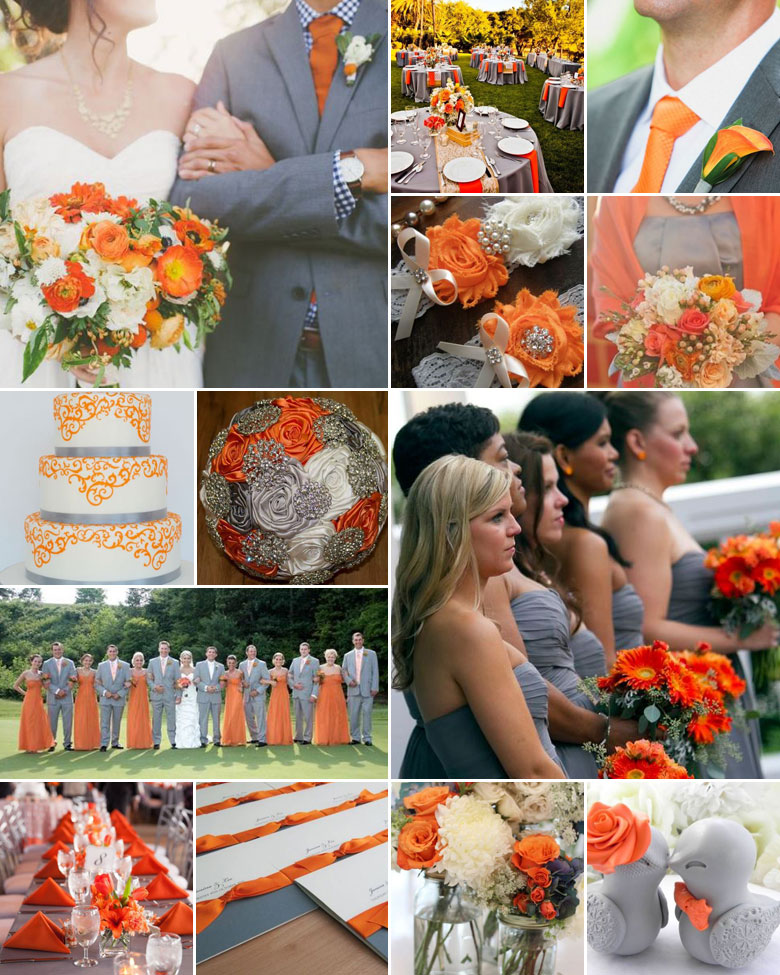 Autumn with a contemporary twist! We simply love the blend of autumn and winter in this fresh and stylish colour scheme. While the mango is crisp and vibrant, the addition of muted charcoal creates the perfect balance between powerful sophistication and delicious flamboyance.
Use dark grey as your main colour, with pops of vibrant orange to keep it fresh and lovely.
Choose stylish charcoal suits for the groomsmen, with bright orange socks and boutonnieres.
Let's face it, very few people look good in orange – so instead, dress your bridesmaids in charcoal gowns with mango coloured posies.
Drape the tables in stunning velvety charcoal table cloths, and add a dash of colour with mango glassware or crockery even!
Combine bright orange blossoms like roses, daisies and lilies with grey foliage and succulents.
Use quirky patterns to break the solid colours. We are smitten with chevron, vertical lines and polka dots!
Add small touches of silver to give your colour scheme that extra dazzling element.
Use textured cloth like cotton and velvet to really take your theme to the next level.
Scatter silver sequins and mango flower petals down the middle of your tables.
Original images and their credits available on Pinterest