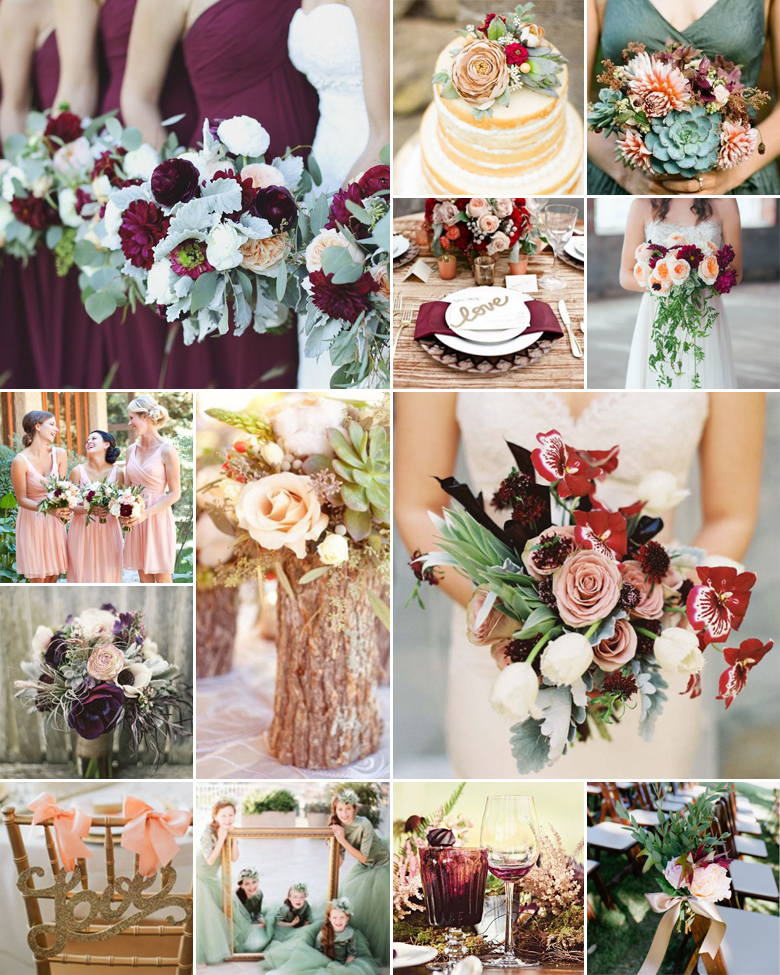 This colour scheme sounds good enough to eat! With its rich tones and depth, this one captures that in-between summer-going-on-autumn ambiance just perfectly. We just love the depth of the sage and merlot, with the soft hints of peach bringing that last bit of summer colour.
The ratio of colours will determine how dramatic, organic or soft this colour scheme turns out to be. More merlot means more drama, more sage means more of nature and more peach means more femininity.
It might not be winter yet, but merlot and red velvet cake on the tables is a must.
Be bold and daring with heavy merlot tablecloths, or play it safe with sage or peach.
Add even more colour with bright crockery and glassware.
Use a fresh plump peach as decoration and place card holder at each guest's seat.
Non-traditional suits are all the rage, so why not let hubby-to-be step out in a deep merlot ensemble?
Host your wedding day on a dull-green lawn to bring the sage into play, and roll out the red carpet – or rather merlot carpet.
Opt for a mixture of sage and peach bridesmaid dresses, and spruce up your own ensemble with merlot accessories.
Original images and their credits available on Pinterest