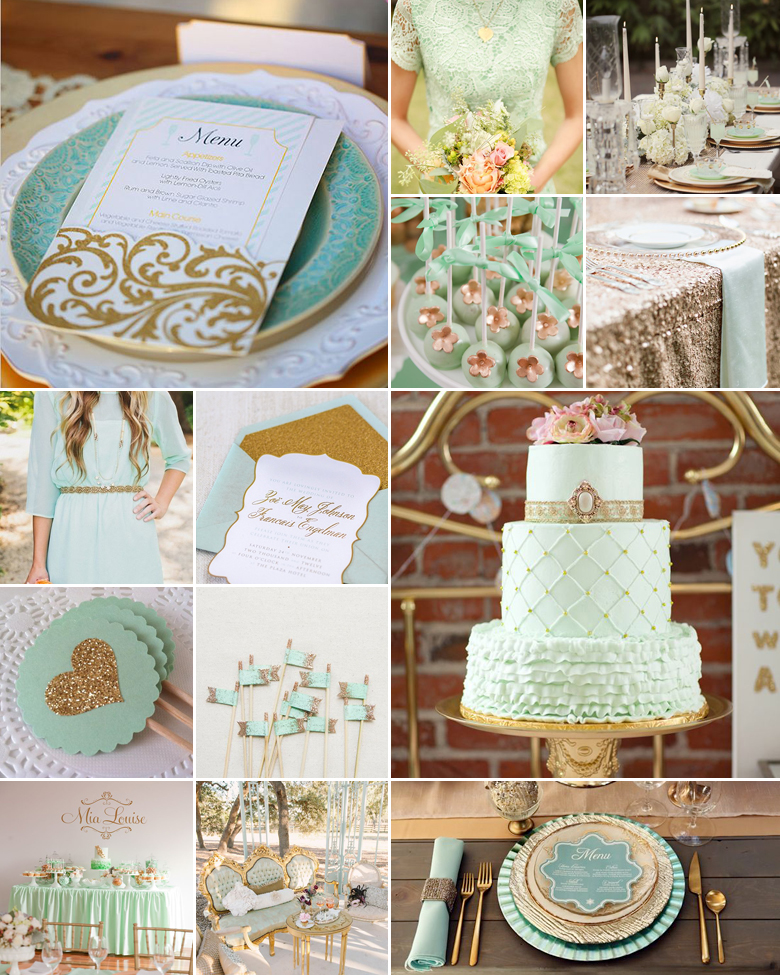 Fresh classic elegance with a dazzling edge – that's really what this colour scheme is all about. Mint has been a favourite for a couple of seasons now and we don't see it going out of style anytime soon. So today we flash back to one of the hottest colour schemes we've encountered in a while.
Paired with touches of gold, it's easy to see why this colour scheme is such a favourite with brides, décor experts and wedding planners alike. While wedding and stationary shelves are laden with mint accessories and pretty bits and bobs in literally every shape and size imaginable, these stand out:
Mint coloured mini dresses for the bridesmaids (paired with yellow shoes – too lovely!)
Simple mint coloured jewellery
Mint crockery on the guest tables
Mint bow ties or braces for the groom and grooms men
Succulents like desert roses have a mint undertone and adds a touch of rustic charm to the theme
Mint macaroons and decadent peppermint crisp tart for dessert
When adding golden touches, be sure to do so in a subtle way. The amount of gold you add really dictates where your wedding will lie on a scale from spring fresh to diva delicious.
Gold wrappers for the guest favours  at each place setting
Simple gold jewellery or even shoes for the bride and bridesmaids
Gold chandeliers for the tables.
Golden confetti
Gold plated cutlery instead of the traditional silver
Edible gold glitter on the various desserts
Original images and their credits available on Pinterest