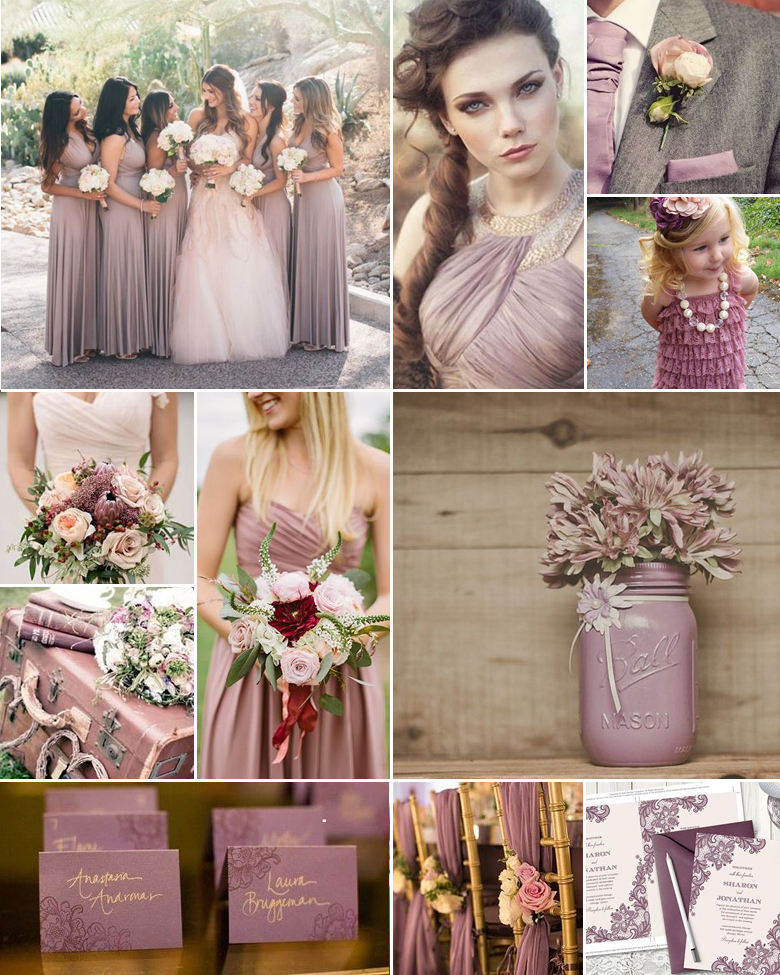 Mauve is one of those colours that your hubby-to-be probably won't understand ("so it's pink?"), but that every guest will adore. With an almost grey undertone, this unusual colour is exactly what you've been looking for since the moment you started planning your wedding. What's more, it can suit practically any theme – from soft vintage to deep and dramatic.
Here are a couple of ways to apply it:
Balance out the mauve with shades of soft grey or even duck egg blue.
Add plenty of lace and vintage elements to play up the olden day feel of the colour.
For a more dramatic look, add deeper shades of purple and plum.
Dress your bridesmaids in stunning mauve, and add touches of the colour to your own ensemble – think nails, bouquet and shoes.
In terms of flowers, opt for roses, lilies and peonies to reflect the many sides of this lovely shade.
Boasting an almost Marie Antoinette feel, the colour scheme begs for macaroons, petit fours and mauve meringues on the dessert table.
Bathe the venue in soft mauve lighting to set a romantic mood.
Scatter mauve crystals and petals down the cenre of your guest tables.
Original images and their credits available on Pinterest