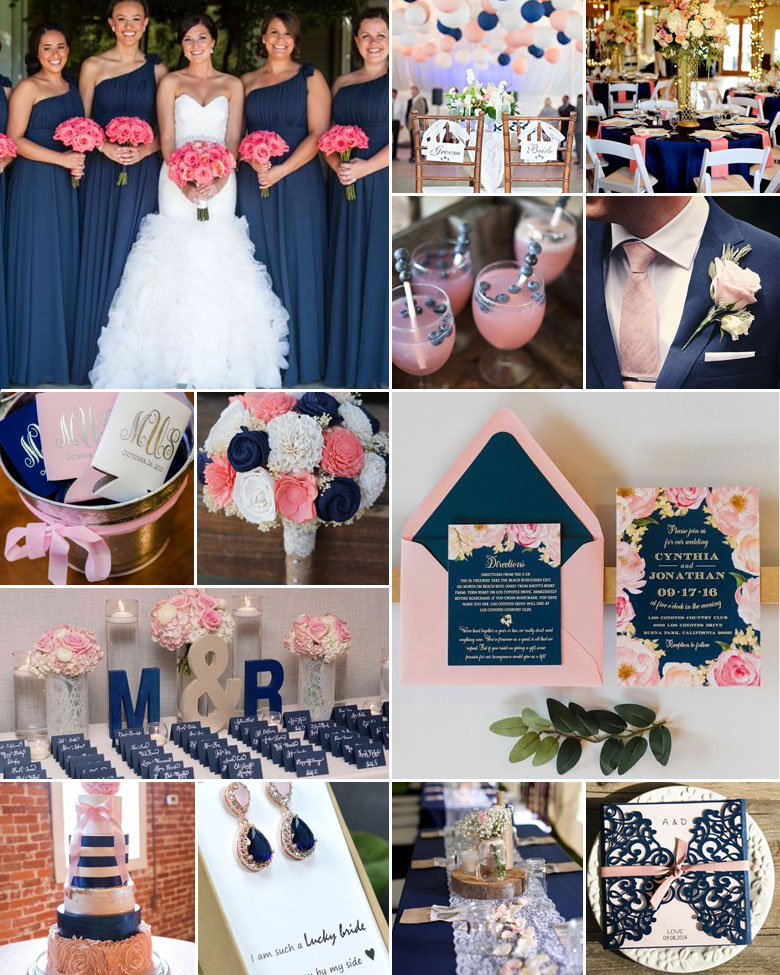 Navy for the boy, pink for the girl – what a beautifully appropriate wedding colour scheme! Striking the perfect balance between soft femininity and unfettered boldness, this theme has all the makings of a décor MUST.
While you can use various shades of pink, this time around we're keeping it light and soft with pale pink. This same softness should be translated in the elements you choose. For starters, flowers like peonies and roses will fit the theme perfectly, and soft fabrics like tulle and chiffon are on point. Consider veering away from the traditional white bridal gown, and choose a pale pink dress instead – it'll certainly be the talk of the town!
When it comes to the navy side of things, it's wise to let the boys do most of the "fashion work" – in other words, consider dressing them in navy blue suits. In terms of the venue décor, navy blue table cloths will add beautiful drama to the event, and you can even go as far as to opt for blue lighting in certain areas.
Back on the pink side – a candy buffet is just the thing to capture the sweetness of the colour scheme in full glory. Serve strawberry cheesecakes, mini milkshakes and even candy floss, if you will!
Original images and their credits available on Pinterest