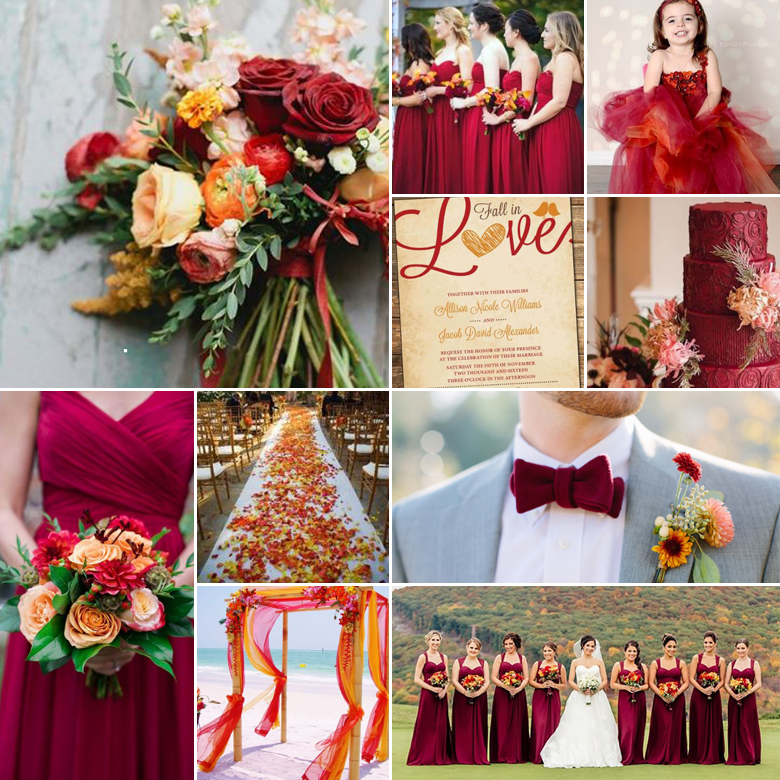 Don't shield your eyes just yet – this colour scheme might sound like bold chaos, but in actual fact it's a warm explosion of colour. This one's for the vibrant bride, who considers herself to be a child of summer. Living on the same side of the colour wheel, orange and red were practically born to be featured side by side on your special day!
Think fierce! Choose boldly cut dresses for your bridesmaids in the two colours of your colour scheme.
Serve a variety of red and orange juices and cocktails, along with fresh fruity cantaloupe and strawberry skewers.
The two colours lend themselves perfectly to ombre. Consider having an ombre wedding cake, ombre dresses or even an ombre tablecloth on the main table.
Fill tall vases with water and fruits in the colours of your theme, to add to the overall freshness.
Light a fire! Especially during the summer season, an outdoor bonfire can be just the thing to get the "gees" going.
There's certainly no shortage of flower options! Opt for flowers with bold shapes like Barberton daisies, ranunculi and lilies.
Add touches of gold to elevate the colour scheme to a whole new level of elegance.
Original images and their credits available on Pinterest