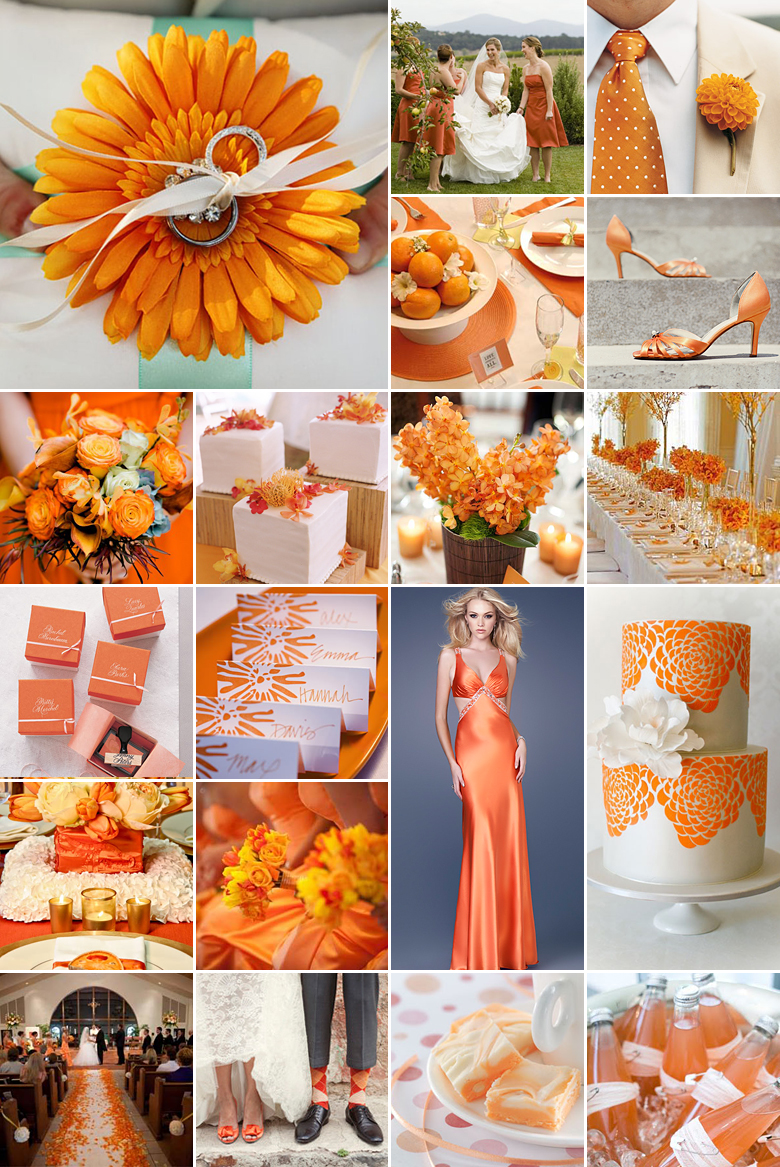 Orange is known for inspiring creativity; sparking the imagination of those that peer into the rich hue. This colour is vibrant and fun, adding an irresistible charm and beauty to your special day. Orange works best as a theme colour for a wedding when it is used sparingly, perhaps against a backdrop of mainly white, in true wedding tradition. Instead of lessening its impact, this actually forces the gorgeous shade to jump out, capturing the imagination and eye of those who share in your romantic celebrations.
Orange works well for an indoor or outdoor event and is great for formal and informal styles of wedding. For these purposes as well as for the theme to be conveyed effectively in your wedding photographs, a bright or burnt orange (a little lighter and brighter than a rust colour) will make the most impact (as opposed to a pastel shade, for example).
Implement your orange wedding theme colour by:
Using Barberton Daisies (Gerberas) in vibrant orange shades in your bouquet and floral arrangements.
Arranging oranges, naartjies (Clementines) and grapefruits as table centrepieces or having individual pieces of fruit to hold the place name setting.
Replacing your bouquets with orange parasols for all of the ladies in the bridal entourage.
Serving orange ice lollies or Screwdrivers (vodka and orange juice) as welcome refreshments.
Considering Duck a l'Orange as a luxurious main course.
Hollowing out oranges or mini orange pumpkins and using these as unique candle holders.
Original images and their credits available on Pinterest