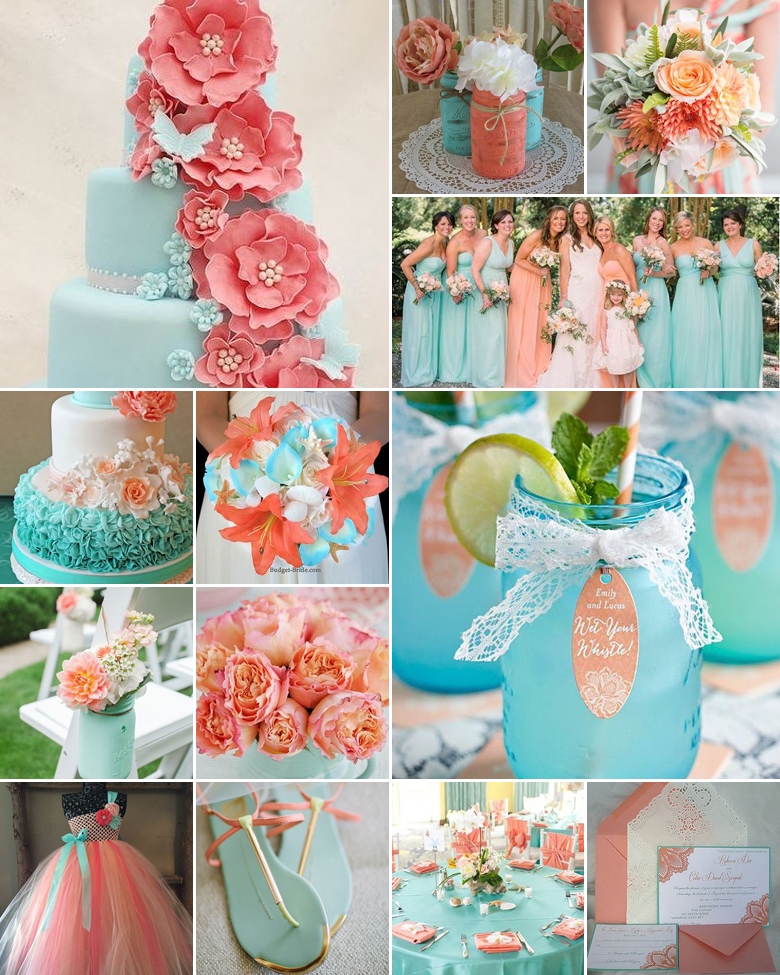 Reminiscent of the coral reefs beneath the crystal blue ocean, this theme is fresh, delightful and perfect for a cool summer celebration. Coming from the warm and cold side of the colour spectrum, these two colours complement each other perfectly. It's no secret that we adore pastels, and this particular combination strikes all the right chords.
There is plenty of DIY potential here, and we love the idea of painting things – all the things! Invest in two paints in the desired shades, and get to work painting branches, old jars, rusty tins and more. For a more vintage effect, apply a "peeling agent" to crack the paint in certain areas.
Both colours are incredibly delicious to look at, and they're practically screaming "dessert table"! Whether it's peach and aqua macaroons, ice cream cones, milkshakes or cupcakes, you can't go wrong. This is your opportunity to go all out with a candy land theme, and you can even incorporate a few other pastels to make it pop.
In terms of attire, most bridesmaids look lovely in peach, and you can complete their ensembles with aqua enamel jewellery. If you're planning a morning affair, why not consider light blue suits for the fine gentlemen?
Original images and their credits available on Pinterest