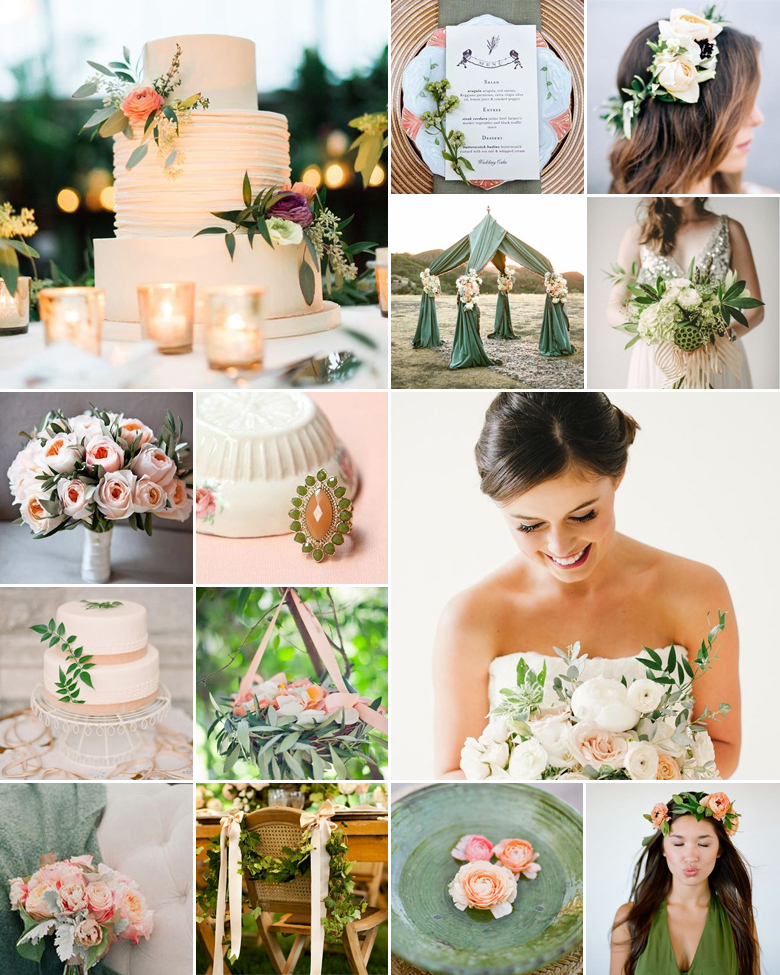 Easy on the palate – easy on the eye! Peach and olive is a fresh, organic and invigorating colour scheme that is synonymous with the birth of spring.
To really do this colour scheme justice, you need to place a lot of emphasis on natural elements. In other words, an abundance of peach coloured flowers, olive green leaves and peach fruits as far as the eye can see! Here's a little bit of inspiration to get you started:
For a dramatic yet fresh look and feel, drape the tables in floor-length olive green tablecloths and complete the look with peach table accessories and flowers.
We're obsessed with coloured glassware and crockery so see what you can find in these two colours.
Bathe the wedding venue in soft peach lighting for a whimsical and romantic ambiance.
Top the wedding cake with fresh peaches and olive coloured leaves and twigs.
We just love olive coloured dresses on bridesmaids, with peach on the maid of honour (if her skin tone is truly complemented by the colour).
Treat guests to a selection of olive munchies like tapenade and olive bread, as well as peachy treats like cobbler, preserves and schnapps.
Original images and their credits available on Pinterest