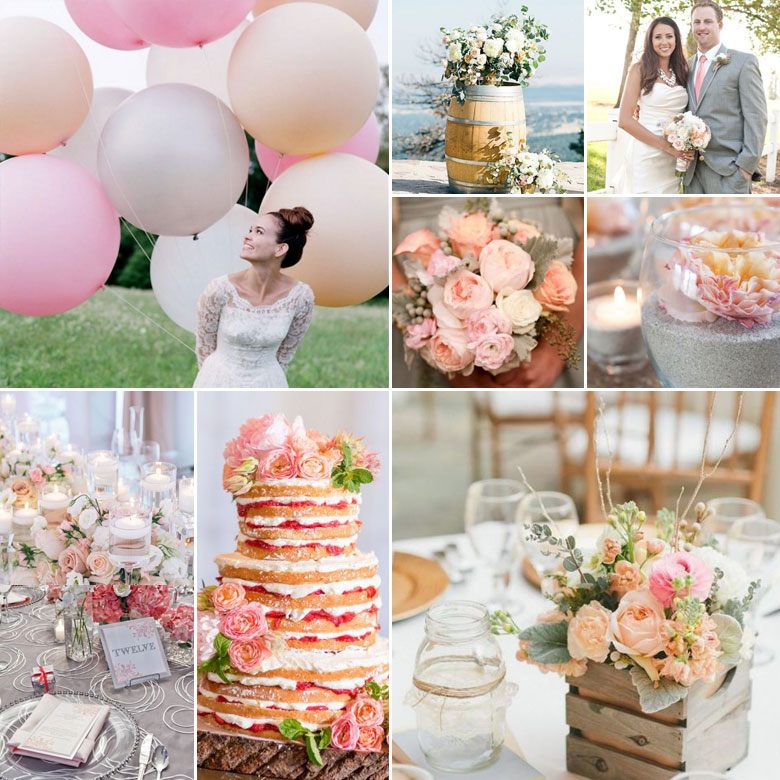 Fresh, juicy and sumptuous – that's what this colour scheme is all about! Bringing two of the most vibrant and delightfully fruity colours together, this theme is truly a feast for the eyes. What's more, the addition of small touches of silver does the job in elevating the colour to a more formal level, and giving it that desirable dazzling twist.
Serve fruity peach and strawberry cocktails, ideally in glasses with a silver rim.
Dress your bridesmaids in striking strawberry dresses – or opt for peach with red accents.
For a day wedding, drape the tables in peach table cloths – for an evening affair, opt for the more dramatic red.
Serve a selection of peach and strawberry desserts like fruit skewers, cheesecakes and parfaits.
Introduce touches of silver in the form of glittery table runners, bridal shoes, chandeliers, and under plates.
Opt for bright and vibrant flowers like roses, daisies and tulips! Then again, why not decorate the tables with bowls of fruit instead?
For a more rustic approach, use dried fruits instead of fresh, and tone the colours down to autumn shades.
Ask your guests to include touches of peach and strawberry in their attire for the day.
Original images and their credits available on Pinterest