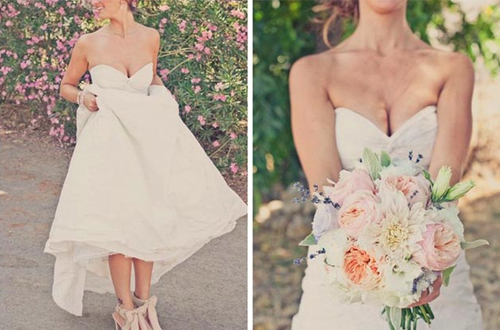 Peach is the glorious shade at which pink starts becoming a little orange. It is not as girly as pink, but nowhere near as intense as orange. Peach smacks of all things pretty, elegant, fun and natural. It is a fabulous colour for country or garden weddings, brunches or breakfasts and very mellow evening affairs.
When choosing your wedding colours, first consider how the groom and groomsmen may look and feel in the colour chosen. Peach is a feminine shade, and needs to be used wisely if these gents are going to maintain their masculine pride. It is important that they feel comfortable so that they look relaxed and happy in the photographs and can also enjoy this special occasion. Another important thing to consider before settling for a peach theme colour is how it looks with your complexion and that of your future spouse. This day will be remembered by photographs for years to come, and it will be disastrous if peach makes your skin look insipid.
Peach can be paired with a number of neutral colours, such as white, ivory, stone or even a light, subtle gold. Because most brides will opt for a white or ivory dress, these are the most common backdrops for peach. Use these more neutral tones for the groomsmen's attire, with some small peach embellishments.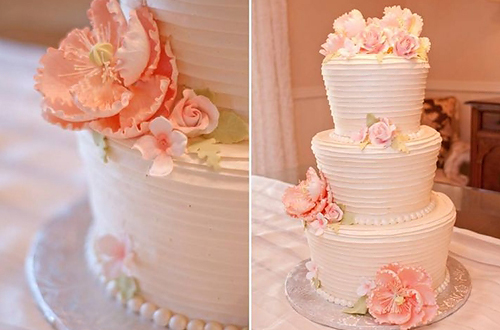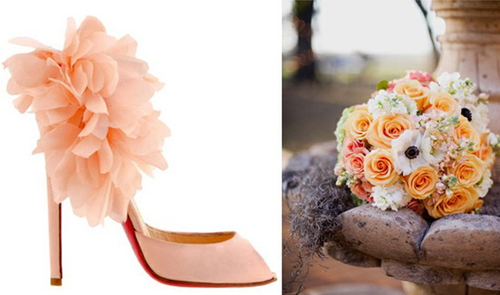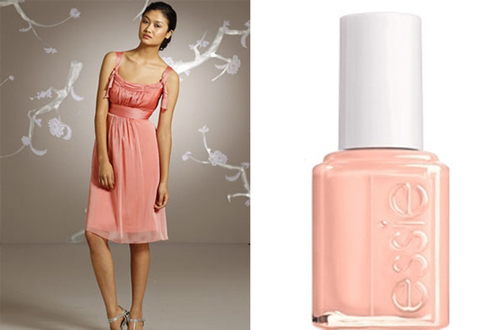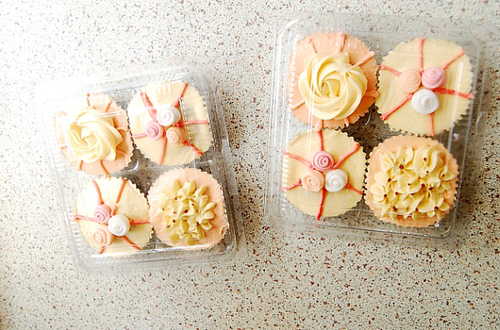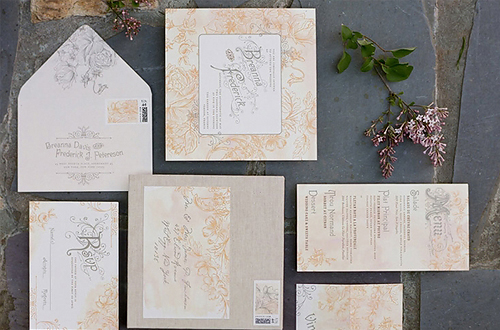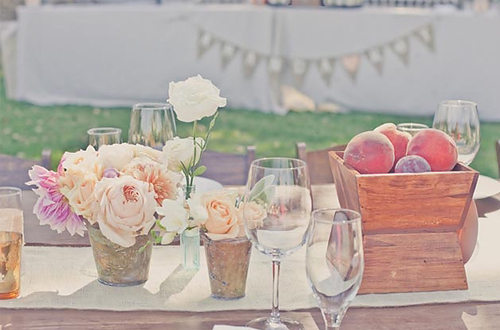 For more inspiration on Peach Wedding Colour ideas, make sure to check out our Peach Keen Pinterest board!
Credits: lovellabridal.com and onewed.com