Pewter and Rose: Timeless Elegance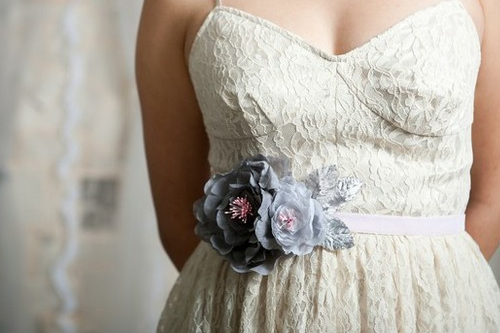 Etsy
Grey and pink is a very popular colour scheme for the 2011 / 2012 wedding season. And a very elegant variation of this colour scheme has to be pewter and rose. Pewter is a metallic grey and rose can be described as 'dusty pink'. If used correctly, pewter and rose can create a very romantic atmosphere.
Here are some tips and ideas for a pewter and rose wedding:
Use pewter as an accent colour with dusty pink and white, as too much pewter can be very dark.
Let your colour scheme shine through in your wedding stationery. Use grey patterns and text on soft pink paper. Alternatively you can use pink and grey designs on a white background.
Bridal make-up should be kept soft and natural. Add some colour by wearing dusty pink heels or a floral hairclip.
Add splashes of pewter with pitchers, birdcages or jewellery boxes in your centrepieces. Pewter tiffany chairs and underplates will also look elegant.
Place pink roses, peonies and candles around your venue. Keep tablecloths white or soft pink.
Dress your groom and his groomsmen in grey suits with white shirts and dusty pink neckties.
Bridesmaids can wear dusty pink or grey dresses. Keep accessories simple.
For more pewter and rose inspiration, be sure to check our inspiration board on Pinterest.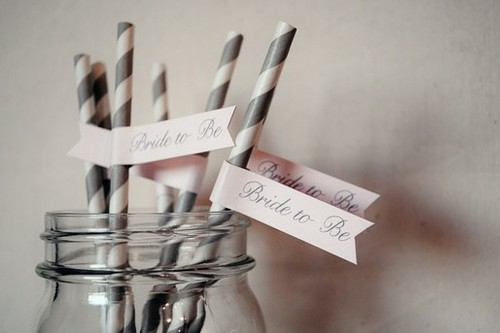 Go Against the Grain (Etsy)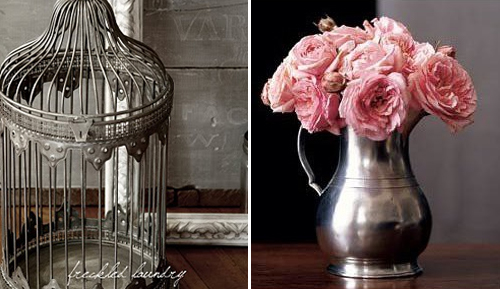 Freckled Laundry | Keen and Fitting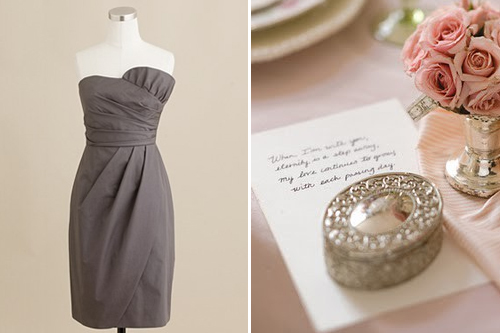 J Crew | Pretty Little Snippets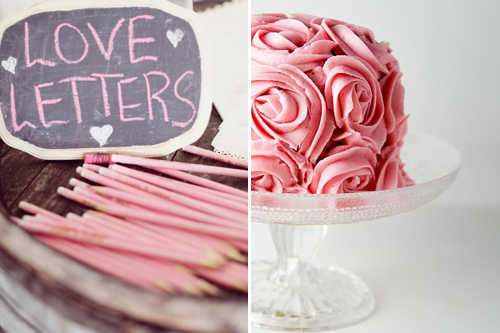 Elizabeth Annes Designs | Objetivo Cupcake
Pinterest