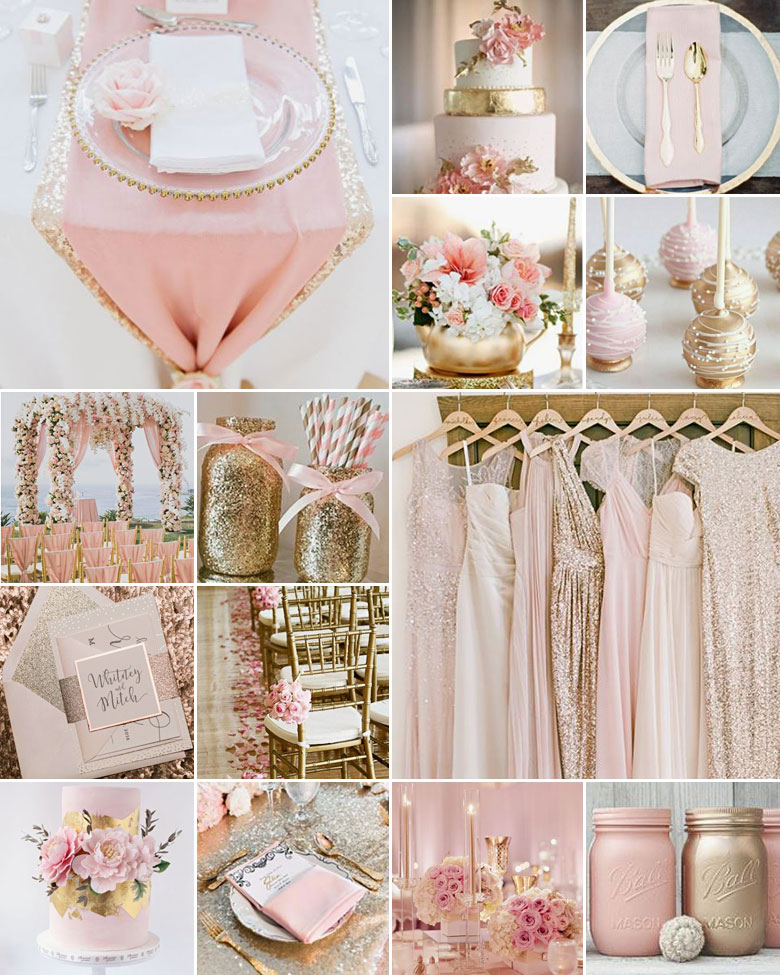 Pink! Oh, we just cannot get enough of this stunning colour. Blush pink, baby pink, shocking pink, you name it. And just when you thought there's nothing better than pink, you come across this combination post!
Pink and gold is a match made in colour heaven, and together they embody everything you want your wedding day to be: elegant, fun, glamorous and glitzy!
Instead of a plain white wedding gown, don a light pink dress instead.
Drape your guest tables in soft pink table cloths and top it off with gold sequined table runners.
Dress your bridesmaids in bold glitter dresses, and complete the groomsmen's attire with gold tie clips and pink floral boutonnieres.
Serve a variety of pink treats, laced with edible gold glitter – think candy floss, cupcakes, petit fours and all things fun.
Do some DIY crafts! Make your own floral vases by painting the inside of mason jars with pink paint, and coating bottles with gold glitter.
Opt for pink flowers like peonies, daisies, roses and lilies, and add small touches of gold in the form of painted pinecones and branches.
Give your stationery a glitzy boost with touches of gold foiling in the letters and details.
Original images and their credits available on Pinterest