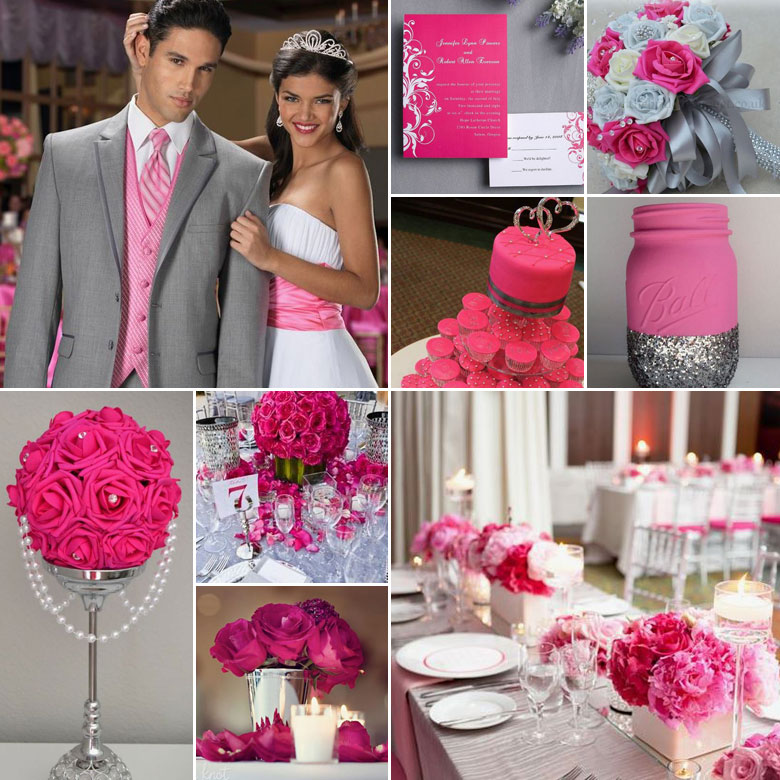 You're a real glamour girl, and boy do you love your bling! This colour scheme is all about the "pizzazz", combining all the things that girly-girls love – hot pink, bling and bridal white.
For starters, you can't be afraid to hold back with this colour scheme – it's all about being bold, brave and out there. It's also worth checking with your hubby-to-be to ensure that he's comfortable with the idea of cerise and all that bling.
Pink drinks are an absolute must! Serve strawberry daiquiris, pink milkshakes and cosmopolitans as your welcome drinks.
Drape your guest tables in crisp white, and add bright pink details like napkins, candles and table runner.
Alternatively opt for crisp white furniture all around, and only add bright pink lighting for a classy affair.
In terms of flowers, go bold! Think bright pink and white gerberas, roses, lilies and other festive blossoms.
Bring on the bling with a glitter ball hanging over the dance floor, and shiny crystal and silver candelabra on the tables.
Add some colour to your wedding ensemble with bright pink nails, and glittery belt and wedding shoes.
Serve bright pink macaroons and petit fours with silver cake glitter for dessert.
Original images and their credits available on Pinterest