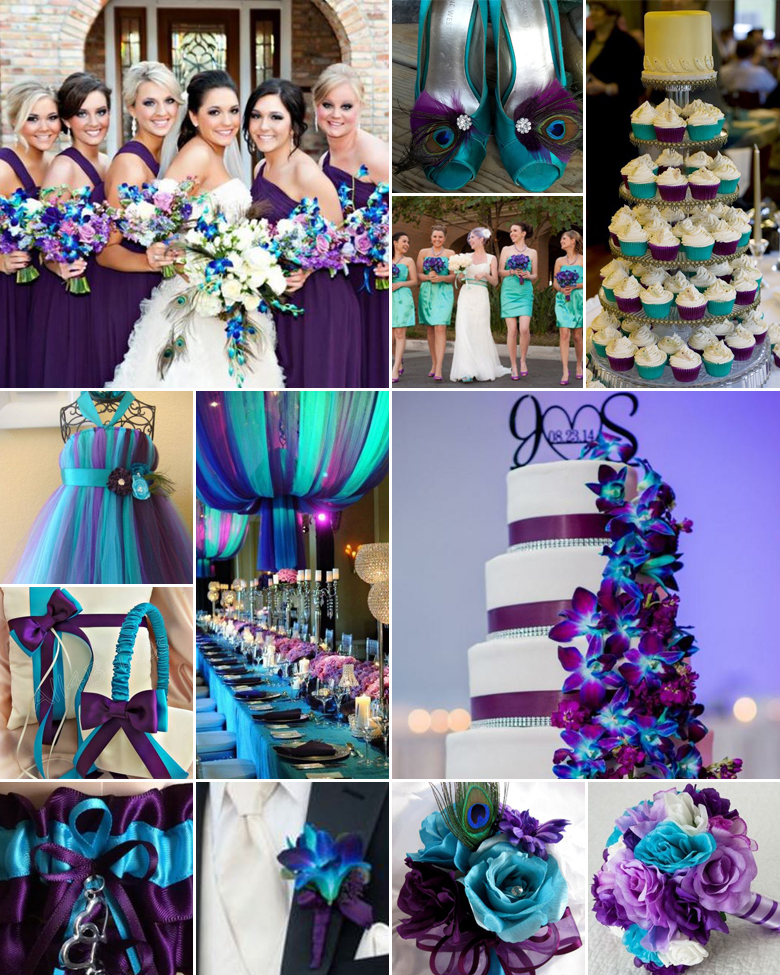 Whimsical enchantment! That's what this colour scheme is all about. Combining two of the most magical colours in the colour spectrum, a plum and turquoise colour scheme is the perfect way to appease both bride and groom.
Here's how to bring your regal fairy tale colour scheme to life:
To hype up the drama, make plum your main colour. For a more airy-fairy underwater feel, focus on turquoise.
Bring the colour scheme to life with deep plum and turquoise lighting, interchangeable at certain times of the night.
In terms of flowers, why not combine favourites like blue bells and deep plum arum lilies and roses?
Enhance the colour scheme by adding small touches of silver and gold – just the right amount of sparkle!
Don't be shy with the colour! For instance, drape the tables in plum cloths and opt for turquoise seat cushions.
We're smitten with plum coloured suits! This makes a lovely change from the traditional black and charcoal.
Instead of a red carpet down the aisle, opt for a purple rug – very regal and stylish.
Serve a variety of bright turquoise cocktails and deep plum coloured red wine for the more conservative.
Original images and their credits available on Pinterest