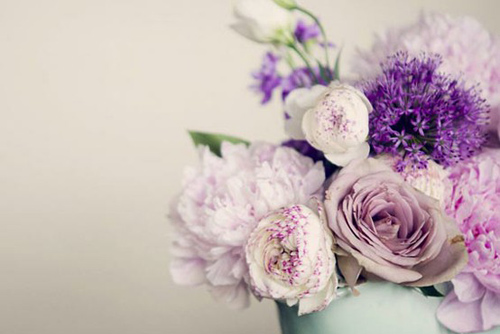 One Fab Day
A colour which is making a big splash not only in the wedding industry but also on the covers of home décor magazines, on the catwalks of SA fashion week and the make-up colour forecasts for 2012 is PURPLE… and all things lilac!
Although there are a range of purples to choose from this season, three hues of purple not traditionally popular for weddings are indigo, fuchsia and amethyst. Used in combination with the right complimentary colours such as blues, reds or even the right green, these colours can add a "punch" to any room.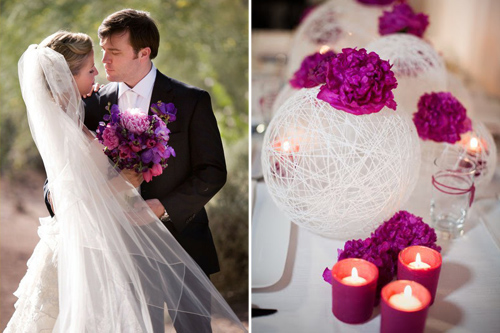 Style Me Pretty | Joyful Weddings and Events
Be my little indigo girl
Indigo evokes a feeling of depth and mystery. The colour varies from celestial blues through to purpled jewel tones that when combined bring forth a feeling of twiglight. Contrast these hues with maroon, mauve or grey.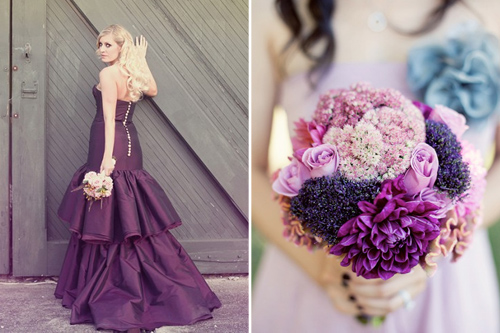 Fashion Trends | Style Me Pretty
The Amethyst Queen
With the connection to that of a precious stone, the colour amethyst lends itself towards a more royal feeling. With its softer hues, such as with lavender and lilac, one can dig into the garden for inspiration and use flowers such as hydrangeas and lavender. By keeping it light and soft one's décor can complement the colours by using crisp whites, crystal and touches of grey or silver.
Fuchsia Fairies
Fuchsia highlights the combinations and variations of reds, purples and pink to create a variety of tones. While on the more picker side of purple don't be afraid to combine it with richer hues such as a true purple, chocolate or even a jewel tone such as peridot.
Reasons to choose purple as your wedding colour:
There are so many different shades of purple to choose from ~ there a perfect purple for every bride.
The right purple combined with the correct skin tone is very flattering.
Purple symbolizes dignity, tolerance and togetherness, and it is also associated with royalty and spirituality.
Darker purples work well with winter wedding colour schemes while the lighter purples are perfect for spring weddings.
Using a variety of shades of purple can create a beautiful layered effect for your wedding décor.
Flowers are easy to find as freesias, gladioli, tulips, deep purple roses, lisianthus veronicas and peonies are all available at different times of the year.
Purple can be combine with just about any other colour to create interesting combinations.
For more inspiration view our inspiration board on Pinterest.
Article courtesy of Silver Lining by L'aTELIER