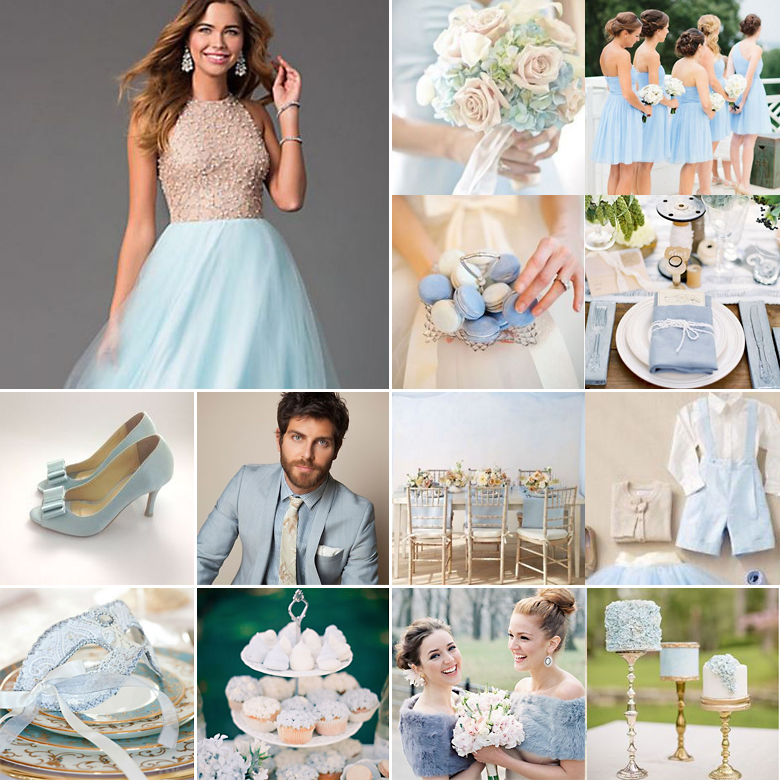 Hello, elegance! This cool and sophisticated colour scheme is everything you need to keep it light this summer.
The nude can be associated with natural elements like sand or stones, while the powder blue represents sky or water. Bearing this in mind, consider having water feature with rocks or ground as centre pieces, drape the hall with white and powder blue fabric, and cover the tables with nude table cloths.
With two colours as simple as these, you can have a dramatic split between them throughout your wedding. For instance, you can have a split in colour by dressing your flower girl in a powder blue dress and your ring bearer in a suit of just nude.
Bridesmaid dresses on the other hand, are always the perfect platform to portray your colour scheme in full glory. Dress your ladies in powder blue dresses and nude shoes, or split the women into two groups. Alternatively, dress the bridesmaids and groomsmen in the same fashion as the flower girl and ring bearer.
If you feel like adding some colour to the scheme, play around with shades of grey or another pastel colour, should you find that the colour scheme too limiting.
Original images and their credits available on Pinterest