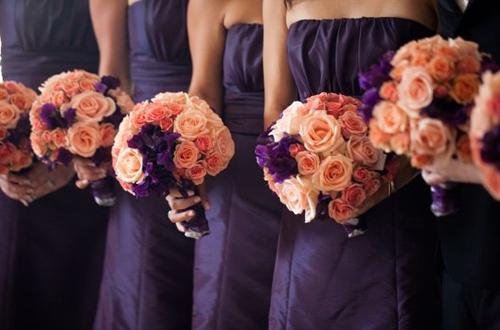 The combination of purple and orange may not be everyone's idea of a perfect wedding theme, but we just love how beautifully these two dramatic colours combine. They are simultaneously fun and elegant with the perfect smattering of modern style.
Purple has, since ancient times, been used to represent royalty and riches. This is particularly true of dark shades, as opposed to lilacs and mauves. A bright orange is lively and inspiring, while a muted or burnt orange may suit couples that prefer a slightly less dramatic colour combination. A colour combination like this, which is daring and different, works best when it is placed on a neutral background, such as black, white, grey or stone. Instead of taking away from the integrity of the colour scheme, this actually enhances it, since the eye is guided away from the neutral colour and directly to the areas of colour.
Here are some more ideas for your purple and orange colour scheme:
Combine orange and purple arum lilies for a dramatic and undeniably gorgeous bouquet.
Incorporate amethysts and amber into your jewellery so that your accessories reflect your colour scheme.
Cute orange or purple heels (or flats) peeking out from under your gown are sure to make a lasting impression and create great wedding photos.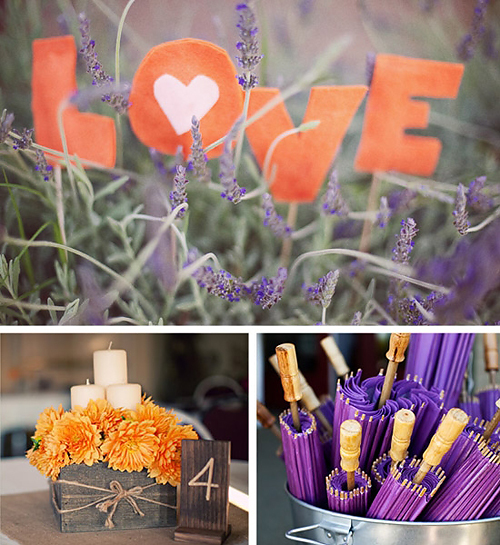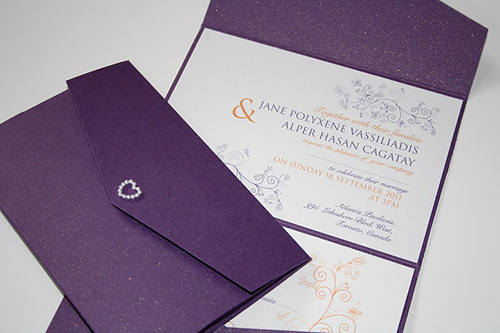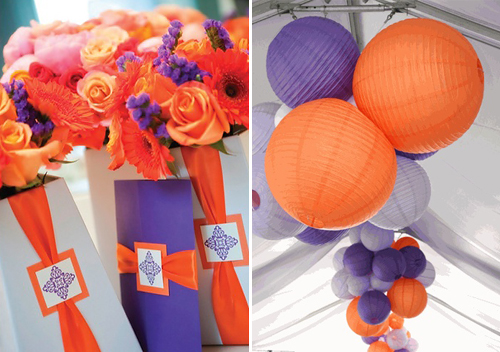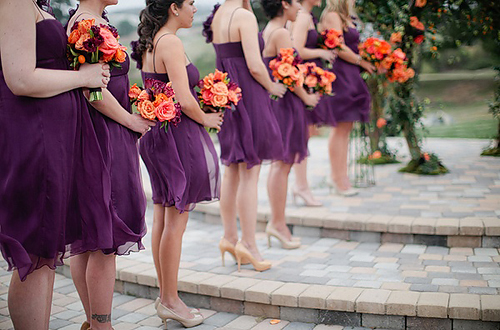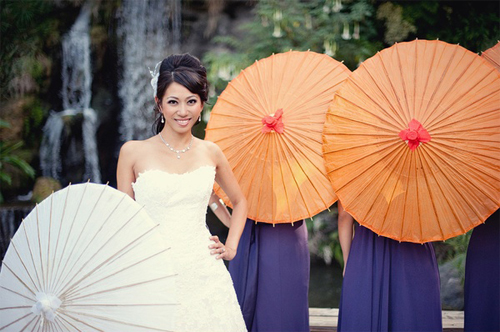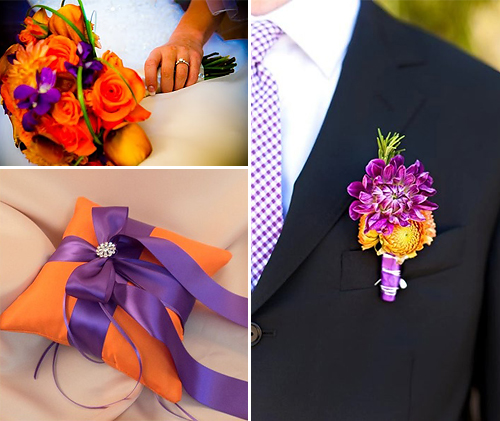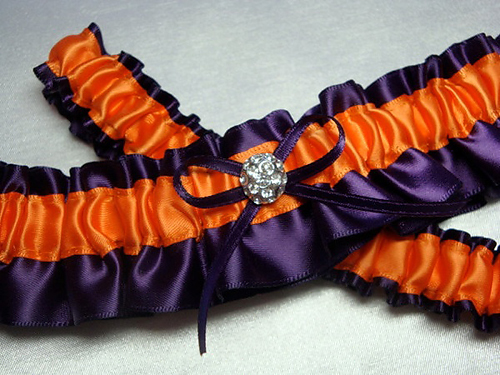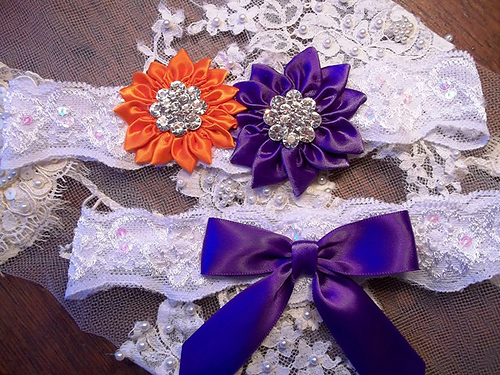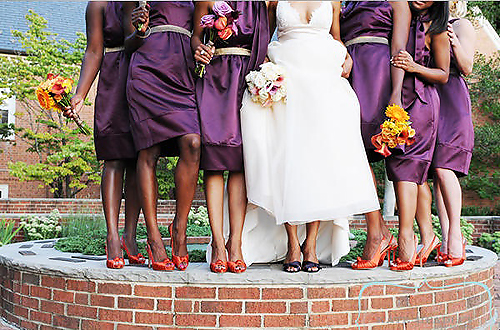 For more ideas on Orange and Purple Wedding Ideas or to check out the original photos displayed above and their credits, make sure to check out our Orange and Purple Weddings Pinterest board!