Purple and Silver Wedding Ideas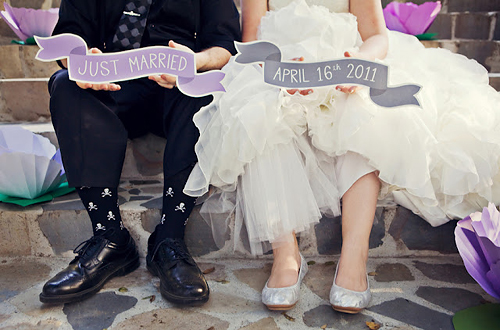 This striking combination can lend your wedding a glamorous, bling appeal. Silver is especially popular for bridal theme colours in 2012, and who doesn't need a bit of sparkle to up their wedding day pizzazz?
The shade of purple used may depend on the time of day at which your wedding will be held. A formal evening affair will demand a deeper purple that responds well to candle light, while light mauves and lilacs will be perfect for a brunch or breakfast wedding. Because of the diversity of purple shades in nature, you can also combine plums, vintage purples and lilacs for a really elegant approach.
In general, it is best to use silver sparingly, so that it can make the maximum impact. Because it has a distinct shimmer, it is not likely to disappear into the background. Think of adding a few silver twigs to your flower arrangements, using only polished silver cutlery and perhaps including some glittery silver confetti on the tables.
Because purple can be viewed as being quite feminine, remember to keep the groom and groomsmen looking masculine in neutral black or charcoal, just accessorising with small silver and / or purple touches. A purple shirt may work well, but be very careful of overdoing it.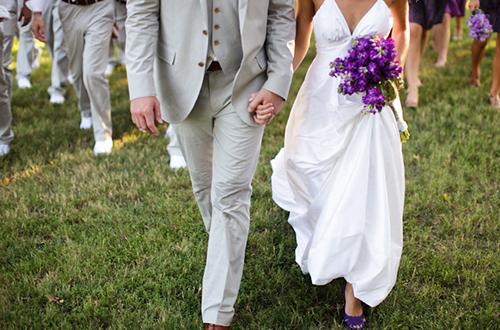 Love and Lavendar
For a bride wanting to incorporate silver and purple into her attire, go all out with accessories. Fascinators, shoes and jewellery are the perfect media to include vibrant colours without taking over the entire look and feel of your dress.
Alante Photography Blog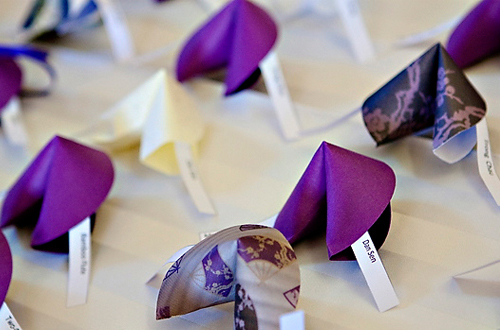 Project Wedding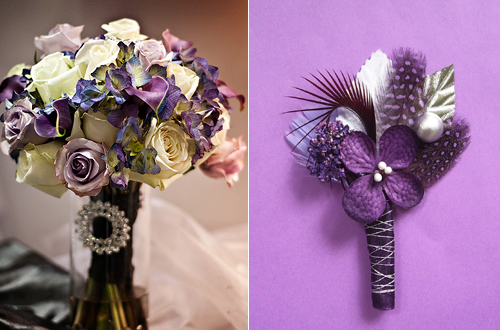 Alante Photography Blog and Etsy.com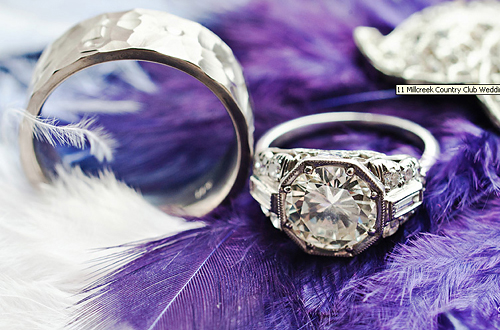 CONTINUM Photography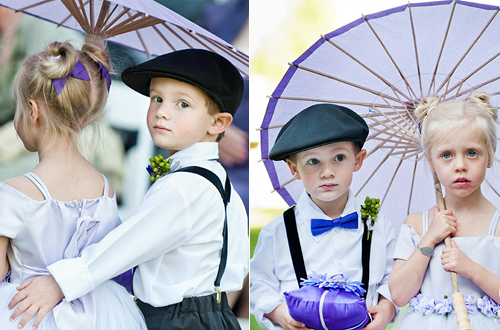 CONTINUM Photography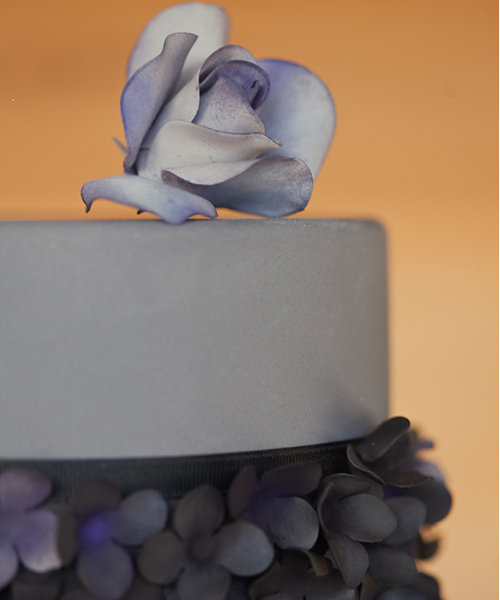 Style Unveiled