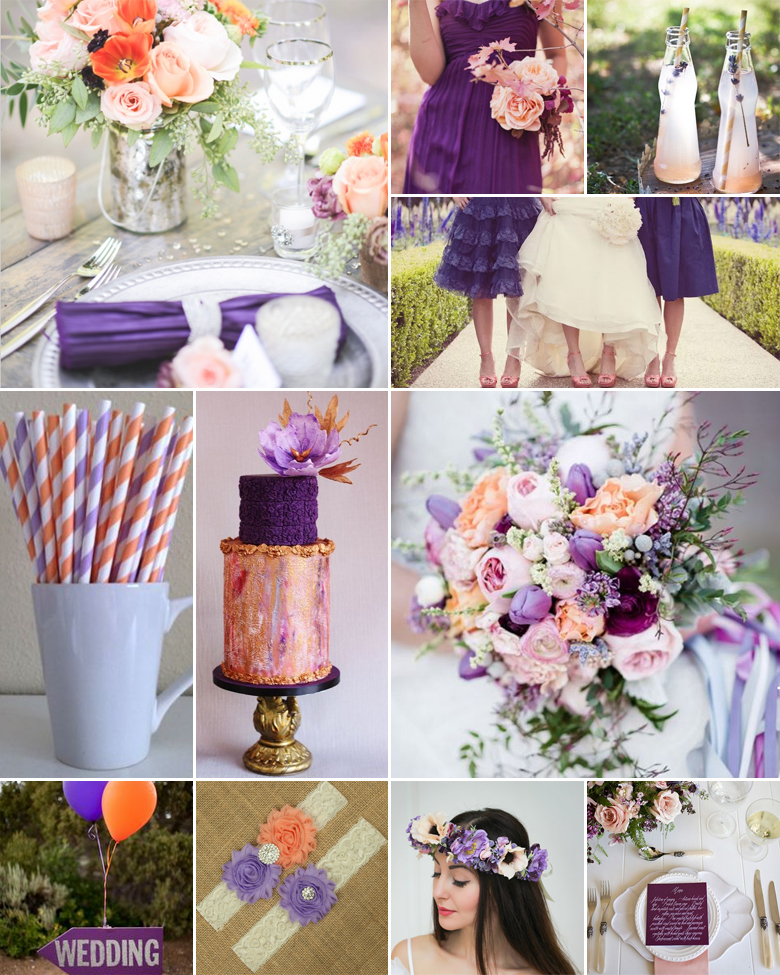 Light and dramatic, all in one! This colour scheme can be adapted in so many ways to create a variation of ambiences – from full on summer brightness to a dramatic colour scheme with a touch of soft feminity.
Firstly it's important to choose which colour will be your primary theme colour. With white as the base, both peach and purple can create entirely different looks. For instance, plenty of peach with a dash of purple speaks of a light and bright affair, whereas purple with a hint of peach is more appropriate for a glamorous evening affair.
Incorporate the colours into your bridesmaid dresses, using your secondary colour for the accessories and shoes. Your flower bouquets can also be a combination of the two colours, for instance purple hydrangeas with peach roses, while a wedding cake covered in peach marzipan covered in dramatic purple roses truly is a thing of beauty.
Another option is to simply add hints of both these colours to your overall décor – for instance, opt for white draping with purple and peach lighting. Should you feel that the two colours are too far removed from each other, consider adding different shades of each to "help them" meet in the middle.
Original images and their credits available on Pinterest