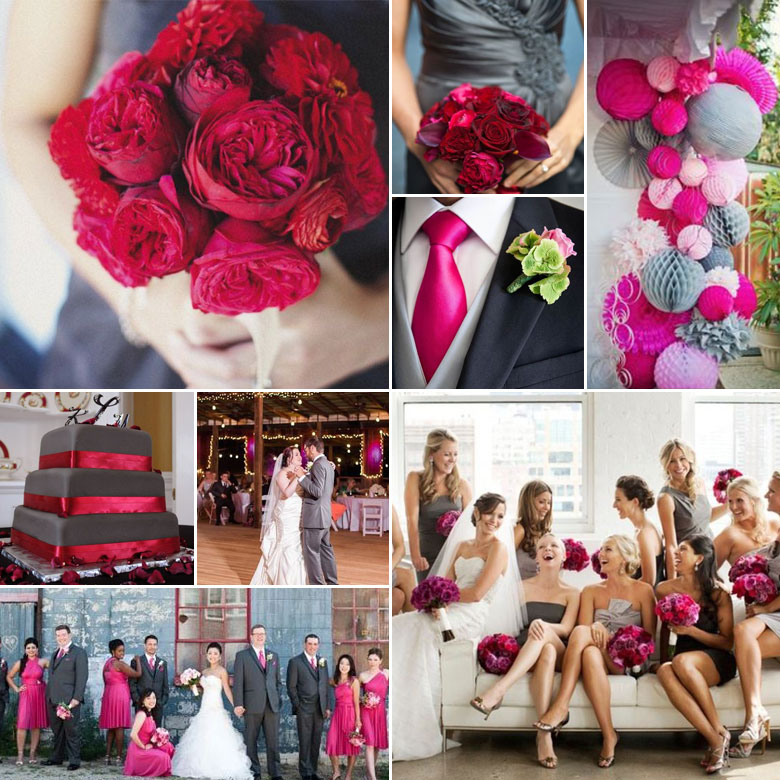 Raspberry is a colour that's captured our attention and imagination all over again, and we're just loving the fresh new burst of colour! Then again, combine it with the subdued tones of grey, and you've got yourself a colour scheme that's both vibrant and sophisticated.
While raspberry isn't a difficult colour to incorporate, grey isn't always that easy – and it's important to strike the right balance so that your colour scheme doesn't become washed out or too muted. For starters you need to decide on a shade of grey, to ensure that all the elements are tied together. While light grey is more ideal for a morning celebration, a charcoal shade is ideal for a more glamorous evening affair.
Add small touches of raspberry to your bridal ensemble – think nail polish, striking shoes and perhaps a hair fascinator just for fun.
Serve a variety of raspberry desserts, wrapped in grey tissue paper or served on silvery grey plates.
Dress your bridesmaids in stunning raspberry dresses, and choose elegant grey suits for the boys.
Original images and their credits available on Pinterest