Combining deep red with cream is perfect for a more formal wedding that demands class and elegance in its theme colours. The colour 'cream' refers to a shade that is more yellow than white, but not far off. Broadly speaking, it may include ivory and off-white, although it technically has more of a yellow undertone. Choose a shade of cream that suits the red hue you've selected as well as your complexion, since not everyone looks good when placed in or amongst a shade with a yellow undertone. The type of red you choose should not have a yellow undertone, but should be a cold, dark red in order to make the cream stand out more.
This colour combination tends to work best if you select one of the colours as a dominant shade for the theme and then enhance it with small pops of the other. Opting for equal proportions of both colours may make the overall theme look overpowering; the two colours compete with one another and you end up losing the impact of either of them.
We love the idea of serving food and beverages that enhance your colour theme. For a red and cream theme, a red velvet cake with off-white icing or vanilla cream is a novel idea for a gorgeous wedding cake. Light-coloured champagne served with a maraschino cherry in it makes for a lovely welcome drink. Strawberries and cream are also an ideal option for a delicious dessert that appeals to most tastes, is quick, easy and ever so elegant.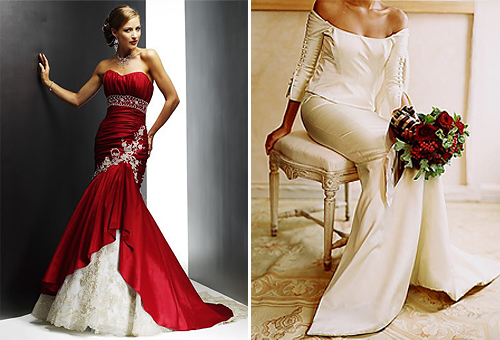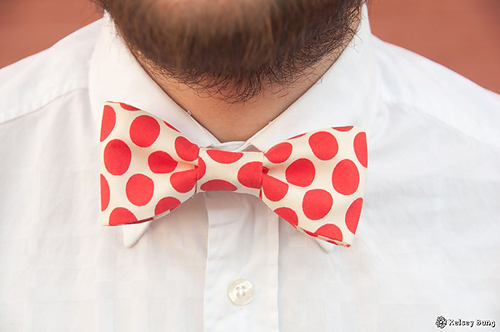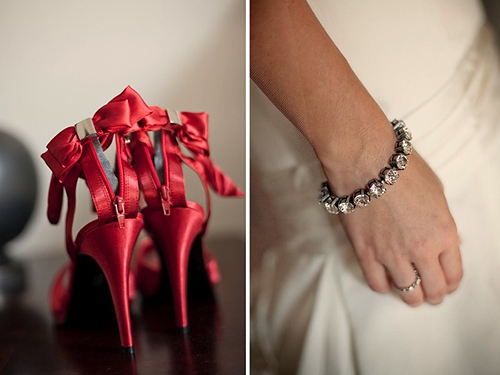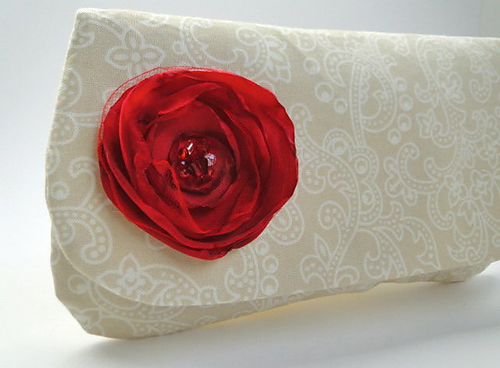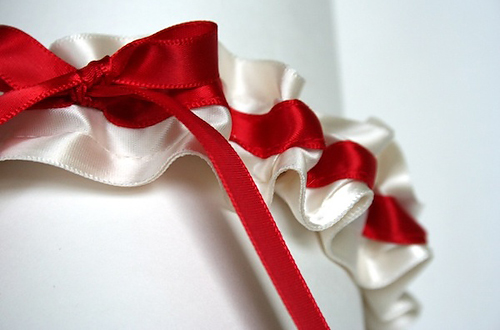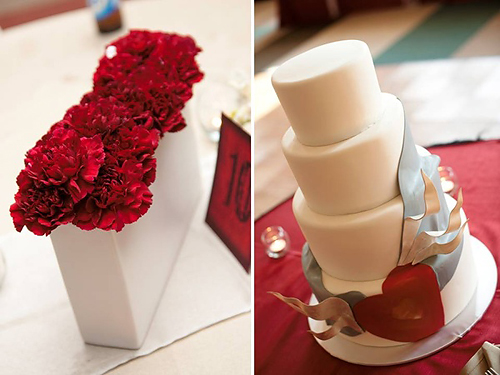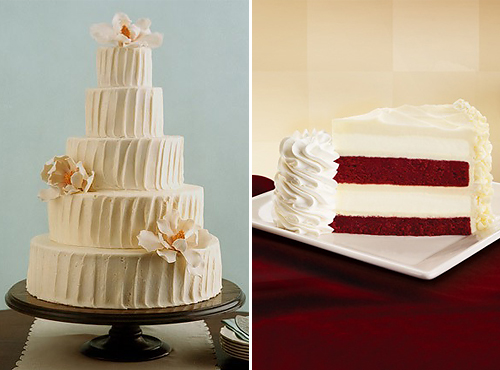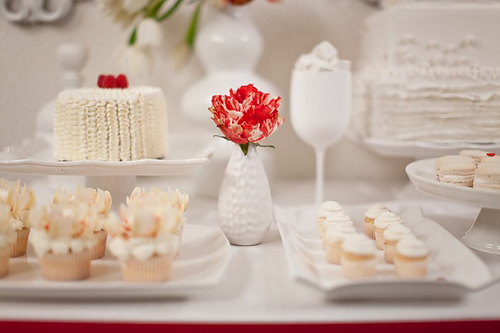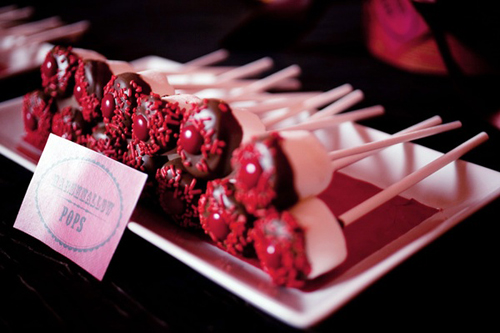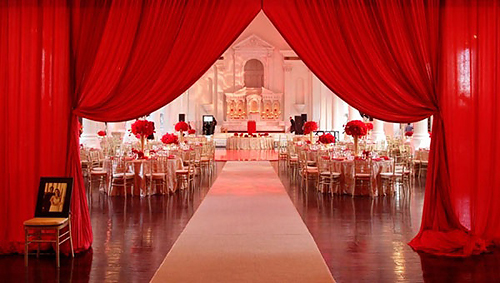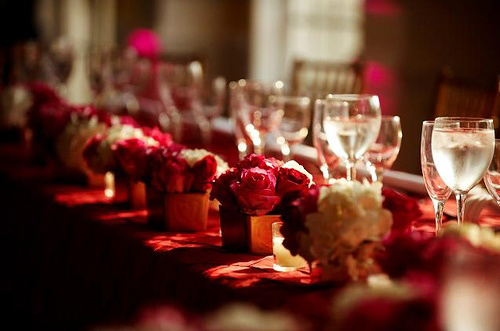 For more ideas on Red and Cream Weddings or to check out the original photos displayed above and their credits, make sure to check out our Red and Cream Weddings Pinterest board!