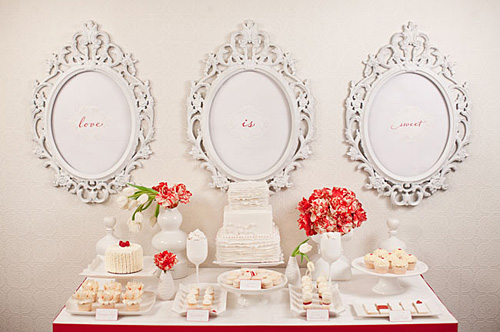 A red and white colour combination for your wedding is guaranteed to be really striking. Being paired with white means that any red will work, so opt for a deep wine red for a more formal look and feel or a vibrant orange-red for a more fun, playful approach. Red and white also allows you, as the bridal couple, decorator or wedding planner, plenty of room to be creative with polka dots, stripes or intricate lacy designs.
As with any combo, the success comes in getting the proportions right, and not going over the top. Too much of one colour may lead to the entire look becoming overwhelming and too colour-heavy. Therefore, think seriously about the use of red and try to imagine what it will look like in photographs as well as at the actual event (bearing in mind the different lighting of the ceremony, reception and photographs).
Here are just some of the ideas and tips that we had to implement a great red and white wedding theme:
Use red netting under a gorgeous white wedding dress, whether it is full length or shorter. Alternatively, make the laces at the back of your dress red, so that you have a splash of colour criss-crossing up your back.
Red and white tends to carry the idea of a striped candy pole or barber pole. Use this to your advantage, using spiralling stripes up pillars in your venue or around cutlery, for example.
Serve cute red and white striped candy sticks as welcoming treats or as guest favours.
If you can get your hands on antique red post boxes, these would be great props for your wedding photos and décor.
Wear deep red rubies in your jewellery.
For a dramatic wedding cake, opt for red icing with white "lace" iced onto it.
Make sure that gorgeous red shoes peek out from under your dress.
The grooms and his groomsmen can keep it subtle with a red tie and / or waistcoat, or can go all-out with a red shirt.
Get more inspiration from these gorgeous pictures: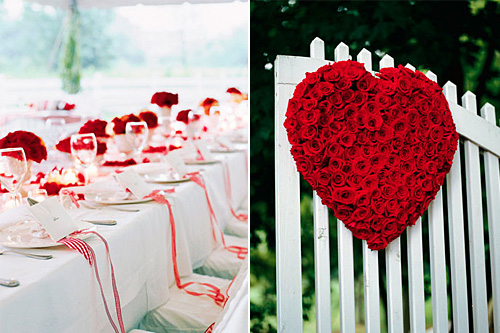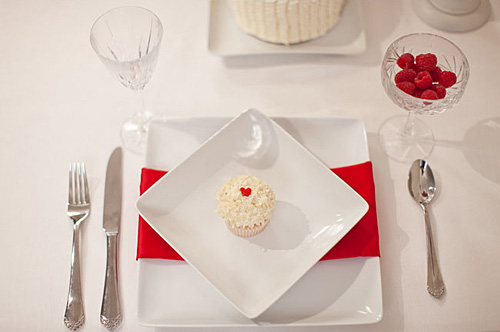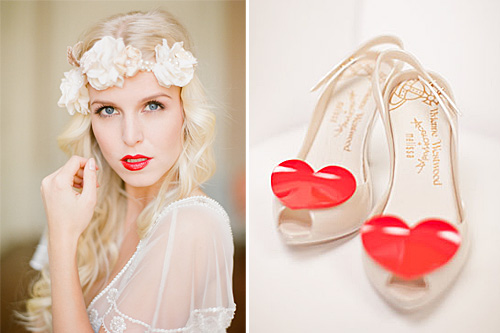 Green Wedding Shoes | Wedding Chicks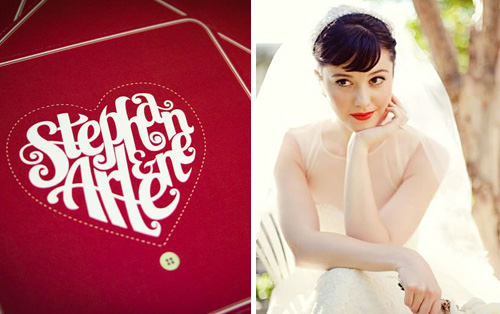 Madre Kohn Creative | The Perfect Palette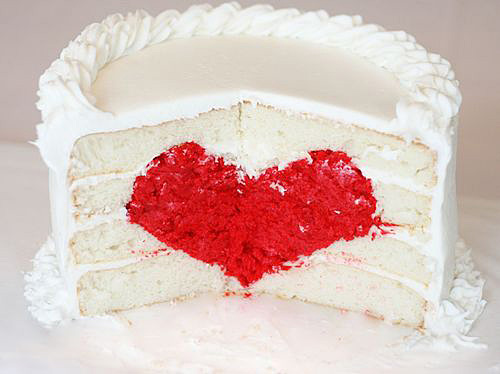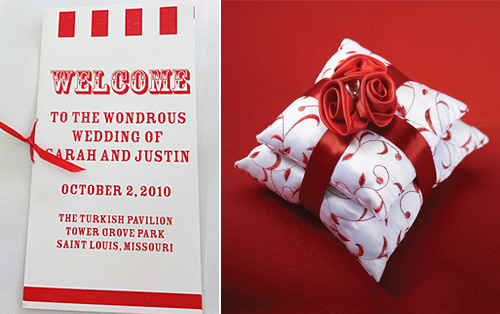 Pocket Full of Parties | Wedding Collectibles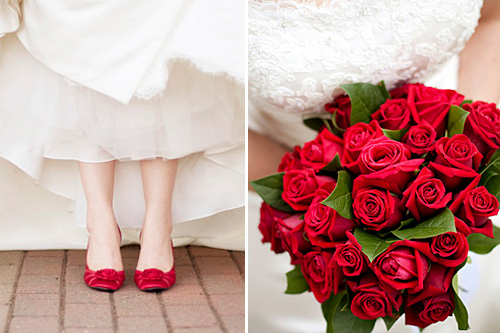 Whimsical Sippy Straws | Style Unveiled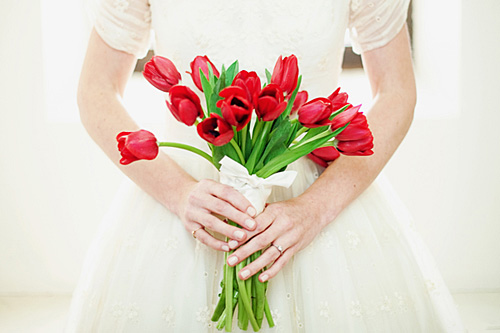 For more red and white inspiration follow us on Pinterest!