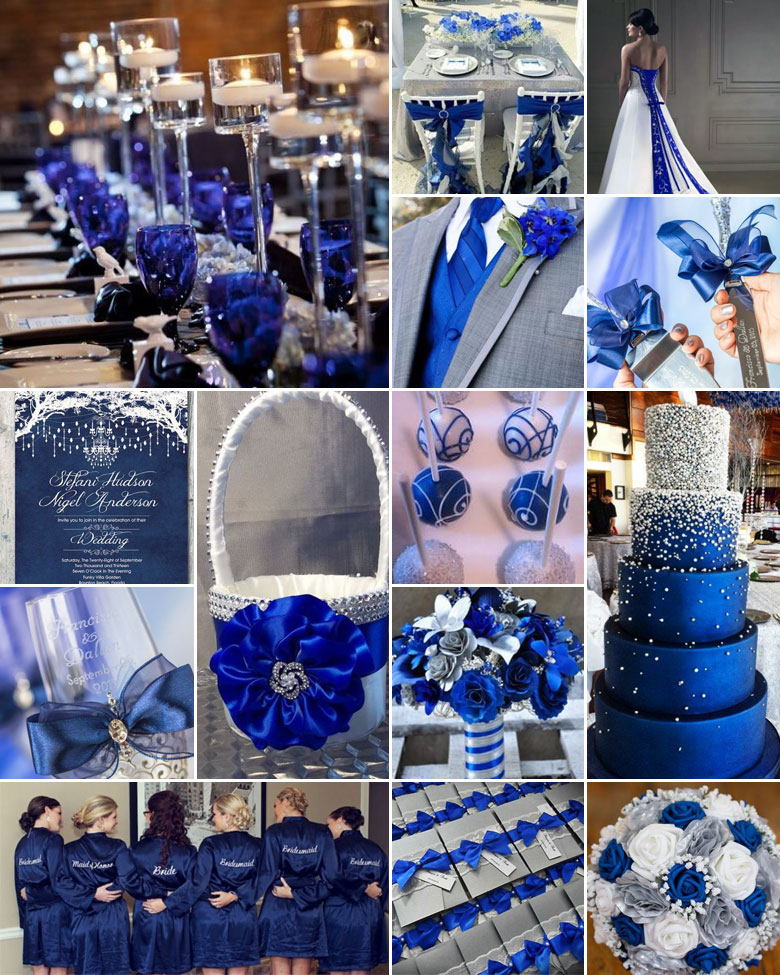 Royal blue for a royal wedding! Nothing quite "makes a splash" like royal blue set against a crisp white background. It's fresh, it's elegant and it embodies both the whimsy of the ocean and the sophistication of royalty. What's more, the addition of small silver accents truly elevates this colour scheme to a whole new level of "wow" – and we love the fact that it's "boy-approved". The trick? Don't be afraid to go bold!
Dress the groom and his men in charcoal suits, with striking blue ties.
Add small touches of blue to your already white bridal ensemble. In fact, you could go as extreme as to paint your nails royal blue!
Include plenty of blue and white flowers in your décor – from hydrangeas to corn flowers and pansies.
Scatter silver sequins down the length of your tables, and include mirrors to add even more sparkle to the whole affair.
Dress your bridesmaids in striking blue dresses, and your maid of honour in a silver sequined gown.
For a simpler affair, choose all-white décor and furnishings, and light up the venue with blue lighting and silvery chandeliers.
For a more festive celebration, decorate the venue with blue and white Chinese lanterns or hanging flower arrangements.
Original images and their credits available on Pinterest