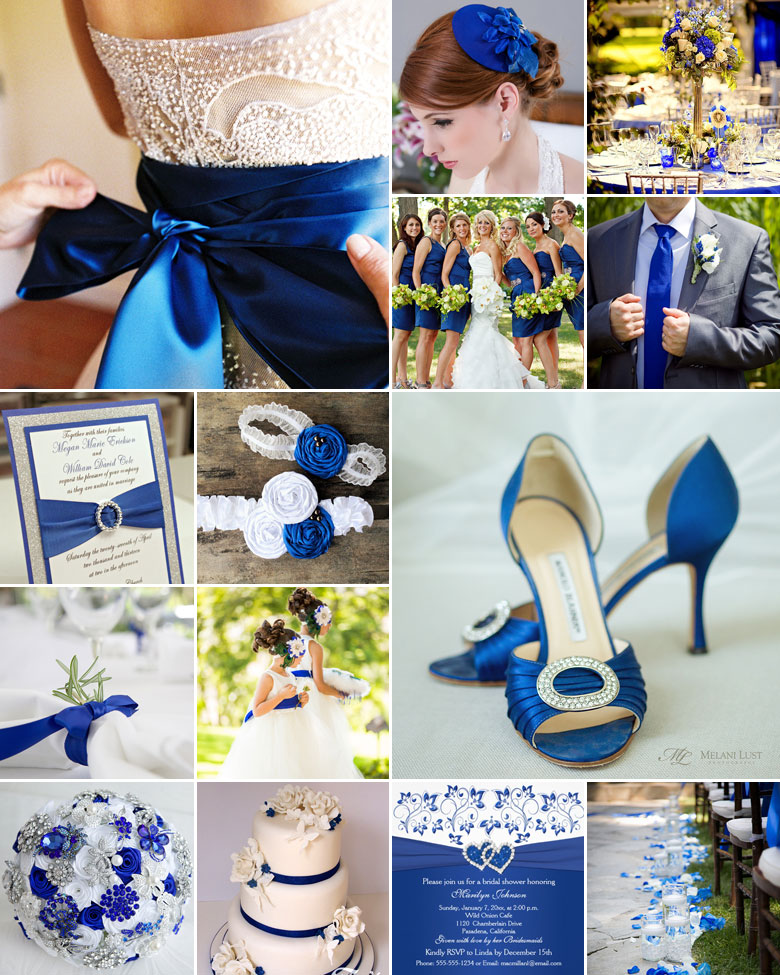 This romantic colour scheme aptly portrays the magic of a dark blue evening sky speckled with sparkling silver and white stars. The combination of royal blue, silver and white is ultimately grand and formal, while the white elements of your décor and attire will soften the effect, rounding it off perfectly.
Some ideas to make your royal blue, silver and white-themed wedding just perfect include:
Blue painted table tops or table cloths with diamante glitter or silver confetti to mirror the skies above.
White flowers, studded with diamonds, and held together in a loose bouquet by blue ribbon with a silver thread.
A traditional white gown accessorised with royal blue heels and plenty of silver jewellery, diamonds and bling.
Use traditional blue and white porcelain, instead of conventional white crockery.
Fairy lights will create a glamorous, starry atmosphere to complement the sky-inspired ambience of the colour scheme.
Original images and their credits available on Pinterest