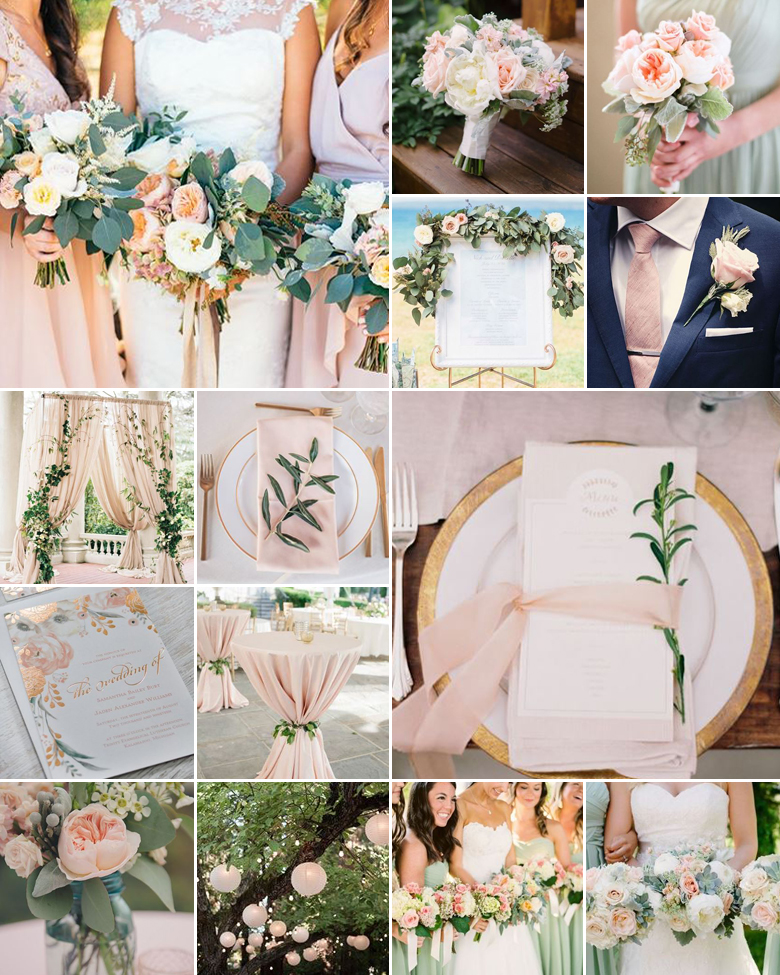 Soft, feminine and lovely to look at – just like you! This delightful pastel colour scheme is spot on for a wedding celebration. Striking the perfect balance between natural and contemporary, this theme ticks all the traditional boxes while still keeping it fresh and modern.
It's really difficult to get this colour scheme wrong, since the two colours can be combined in any ratios and quantities. Whether you choose sage or blush as your main colour, or decide to go the fifty-fifty route,
Use plenty of soft blush fabric like chiffon, tulle and lace to complement the soft feel of the colour scheme.
To add a bit of drama or winter warmth to the colour scheme, consider adding a touch of navy or burgundy.
Combine soft blush flowers like roses and peonies with plenty of sage-coloured greenery like eucalyptus.
This colour scheme begs for an opulent dessert table! Think blush pink coconut ice, minty cocktails, and marshmallows.
To really make the most of the sage colour, use actual sage plants to add a little flavour to your venue.
Instead of a white wedding gown, opt for a blush dress and a simple yet whimsical foliage bouquet.
Original images and their credits available on Pinterest