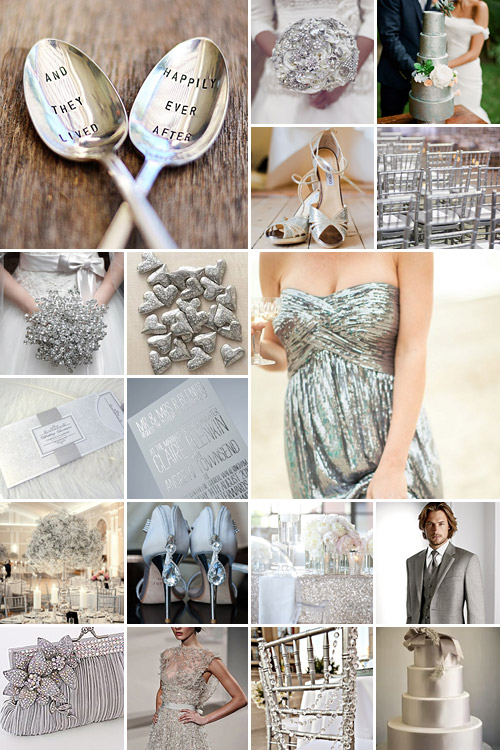 Having a silver theme for your wedding is very versatile and stylish, adding just the right amount of bling to your affair. Silver works particularly well when combined with white, as this is simply a more matt version of a very similar shade, creating a fairytale ambience of undeniable glamour.
Some tips and ideas:
Keep all of your jewellery silver or white gold so that it adds to your theme.
Add some extra sparkle with diamonds and clear crystals, which will accentuate the silver backdrop.
Use plenty of metal, glass and mirrors to compliment the colour scheme and add a glamorous edge.
When you have a theme with only one colour, use different textures and textiles to create depth. For instance, instead of a flat silver table runner, use a crushed velvet or organza to draw the eye.
Your bouquet should be made of only white flowers as any other colour will detract from the theme. Include diamonds, silver balls, or silver painted twigs.
A silver dress is beautiful, but may not be your cup of tea as a wedding gown. If not, opt for a neon white with silver accessories and shoes.
Original images and their credits available on Pinterest