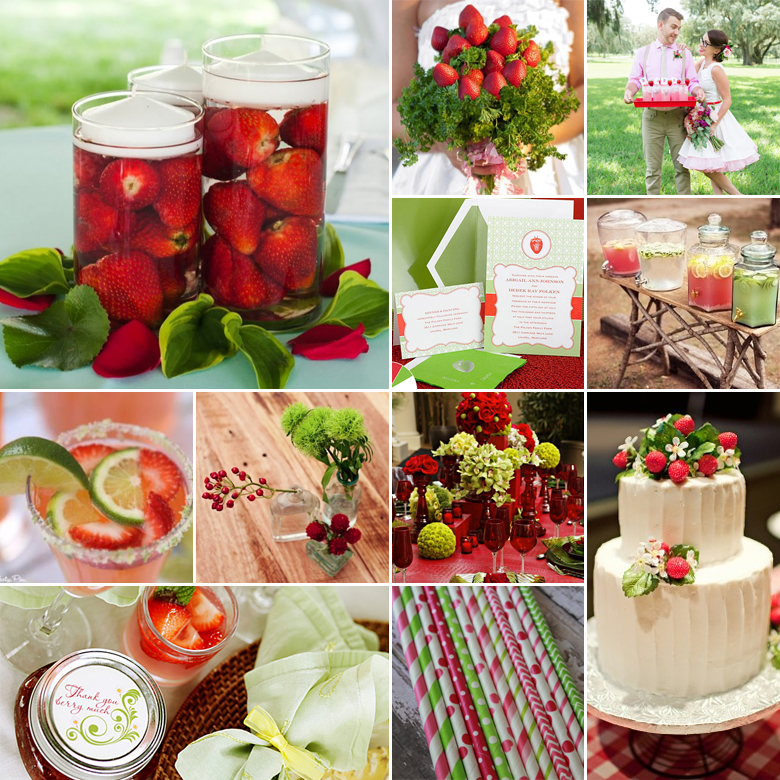 Strawberry and lime aren't just two fruits or flavours – they also make an exquisitely fresh colour combination! With Christmas falling right in the middle of summer, there's never been a more appropriate colour scheme for your summer wedding than this one.
For starters, you can't hold back with this bold colour scheme! Go wild, be brave and let the colours lead you to new and unexplored places.
Serve a combination of lime and strawberry margaritas as your welcome drinks.
In the same sense, strawberry and lime cheesecakes and desserts are an absolute must!
Drape the guest tables in red, and stick to plain green centre pieces, constructed out of various foliage types.
If you do decide to opt for flowers, make sure you choose ones that make a statement – like poinsettias, roses and lilies.
Dress your bridesmaids in red! Yes, it's daring, but no one will ever forget it.
Fill tall vases with a variety of green and red fruits like apples, strawberries, limes and grapes for stunning edible centre pieces.
Complete your own bridal ensemble with striking red shoes and nails, and a green leafy "flower crown".
Original images and their credits available on Pinterest