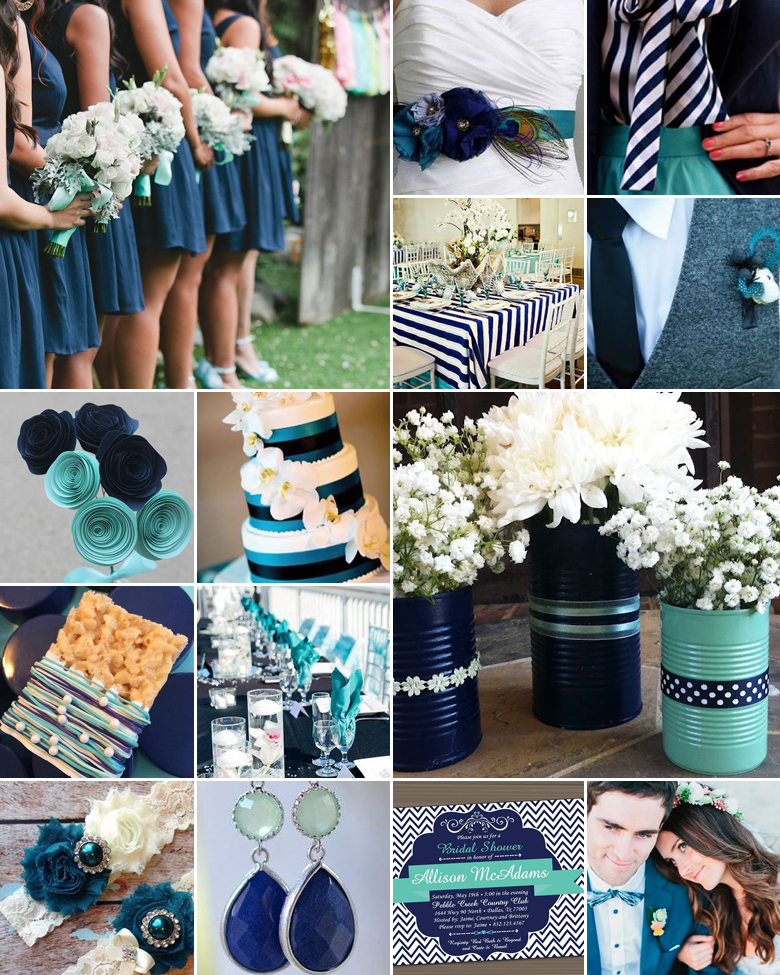 Oh, ocean! You've done it again! This stunning colour scheme is incredibly pleasing on the eye and speaks of utter tranquility and freshness. With navy and teal belonging to the same colour family, we just adore the fact that they're as much the same as they are different – almost puzzlingly enchanting, you might say.
When combining the colours, you can happily play around with the navy to teal ratio as these colours look stunning in all degrees; whether you go heavier on the navy or teal, or choose to go 50-50 (which especially works well in chevron and stripe designs).
Here are some ways to bring the two colours together in holy matrimony:
Layer navy lace over teal fabric to create anything from striking tablecloths to stunning bridesmaid dresses.
Be bold in your food choices! Serve blue velvet cupcakes with teal frosting and navy blueberry macaroons, or go full out with a blue velvet wedding cake.
Break tradition and dress the groom and groomsmen in stylish navy blue suits, with your bridesmaids in stylish teal.
Add a little ocean sparkle with coloured glassware and crystals.
In terms of flowers, you might be a bit strapped for choice so opt for white blossoms and paper flowers.
Original images and their credits available on Pinterest