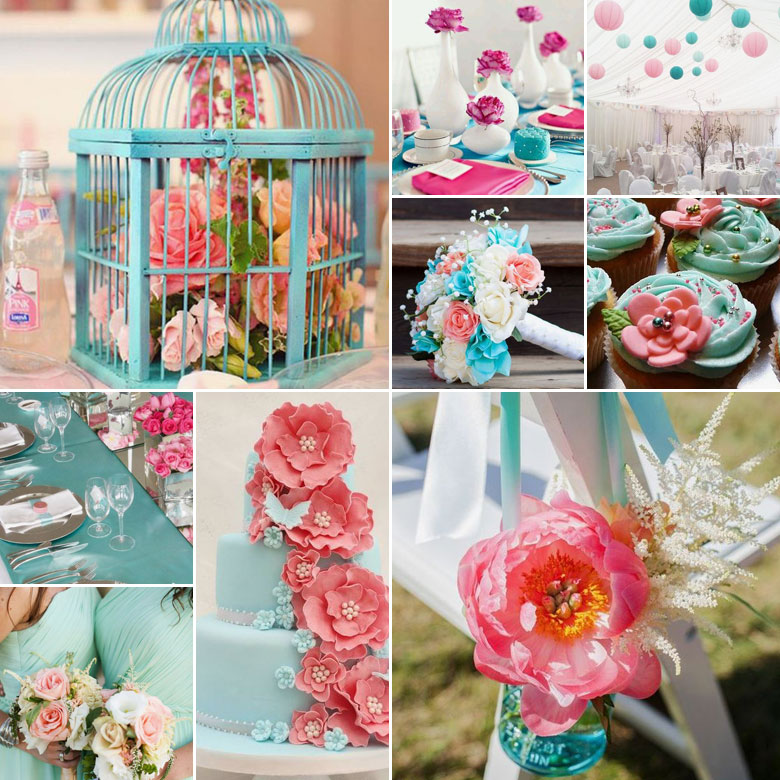 There's certainly no shortage of blue and pink colour scheme options – but in our humble opinion, this one takes the cake! Tiffany blue is one of those colours that embody both elegance and fun, and with the addition of soft pink, you know you're in for a fun yet romantic affair.
This colour scheme is ideal for a lovely morning wedding, and lends itself beautifully to all things ombre. In fact, if you add a dash of pastel green or yellow, you could even turn it into a unicorn themed celebration!
Candyfloss is an absolute must! And we're not just talking pink – who would say no to blue cotton candy?
Add pops of colour to your own bridal ensemble with tiffany blue shoes and light pastel pink accessories or even a petticoat.
Serve soft pink and blue mini milkshakes as or with your dessert, along with our ever popular Blue Champagne.
Dress the bridesmaids in soft pink or blue dresses or, better yet – opt for soft and flirty ombre!
Deck the guest tables in Tiffany blue table cloths, and adorn it with soft pink peonies and napkins.
Don't be afraid to go DIY crazy. Buy cans of spray paint and turn ordinary vases and containers into focal pieces.
Original images and their credits available on Pinterest