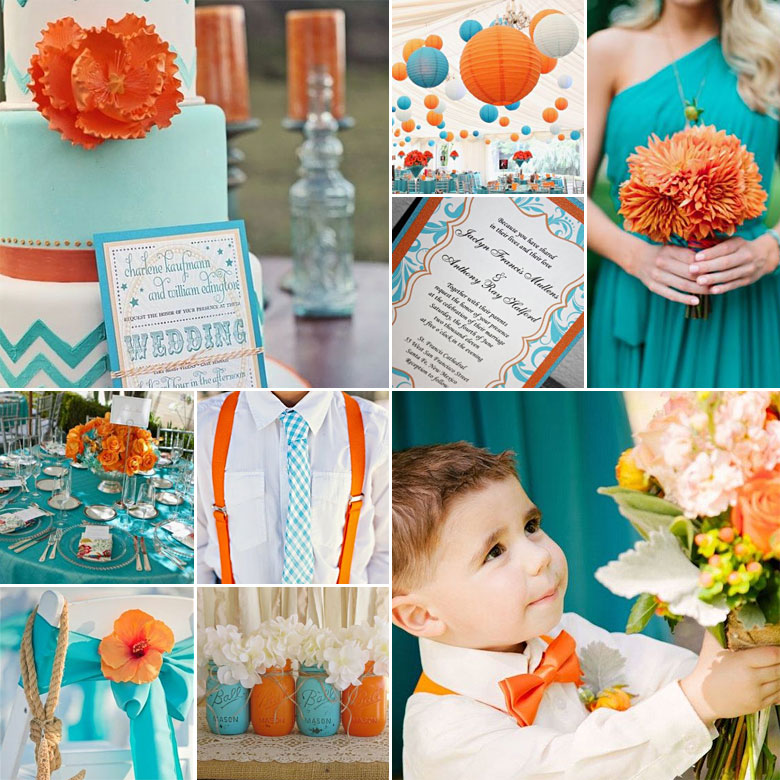 Sometimes you just have to say "you know what? Rules don't apply to me". And this colour scheme says just that – and boy, does it say it boldly! Turquoise and orange is a combination that can easily turn into a visual disaster, but with enough patience and attention to detail, it can be the colour scheme to trump all colour schemes.
The trick to pulling this colour scheme off with flair lies in deciding on a dominant colour. This could be either orange or turquoise, or it could be white if you're looking to tone it down a bit. Whichever option you choose, you can then add the remaining colour or colours in small and beautiful accent bursts.
Another thing to consider is which shade of orange and turquoise you're going to use. While you can go bright and glitzy, we'd recommend shades that are toned down ever so slightly – think orange with a burnt undertone and turquoise that's leaning towards teal.
We love patterns, and this colour scheme lends itself beautifully to being used in all forms of prints and pops! Think filigree, polka dots, stripes and chevron, just to name a few. You can also play around with textures, and let's not forget big bold blossoms.
Original images and their credits available on Pinterest