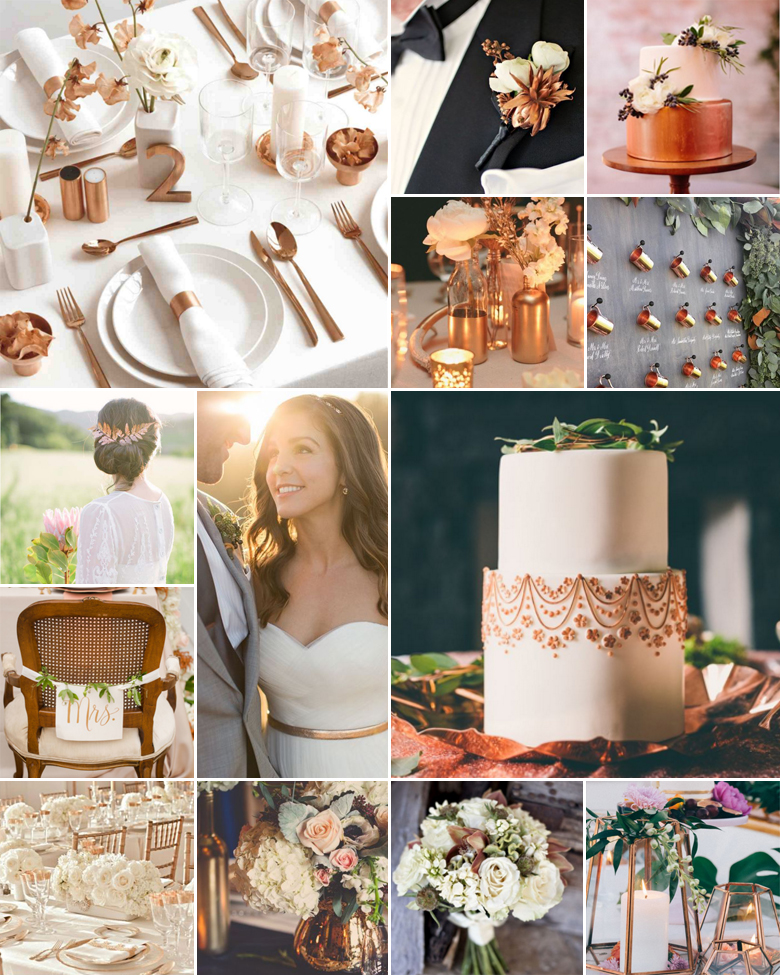 Simple. Clean. Rustic. Elegant. These are just four words that perfectly summarise the splendour of this sophisticated colour scheme. We love the almost industrial feel, and it really tops the charts when it comes to hosting a contemporary wedding.
Here are some ideas for your perfect metallic wedding:
Invest in a can of copper spray paint to turn recycled elements and natural finds décor focus pieces.
Be bold by incorporating industrial elements like copper piping, recycled boilers, nuts and bolts into your wedding day.
Create a striking contrast between bride and bridesmaids by wearing a crisp clean white gown and dressing your ladies in shiny copper dresses.
Opt for exposed lighting elements like nude light bulbs on copper fittings or recycled copper lanterns.
Deck that tables in white tablecloths with copper table runners, and choose copper rimmed glassware as well as copper silverware.
Alternatively, why not drop the table cloths and rent industrial tables with a structure made of copper piping instead?
For a slightly more organically inspired theme, add hints of greenery and simple foliage to your décor.
Keep your flowers simple – a selection of white blossoms displayed in copper and glass vases.
Original images and their credits available on Pinterest