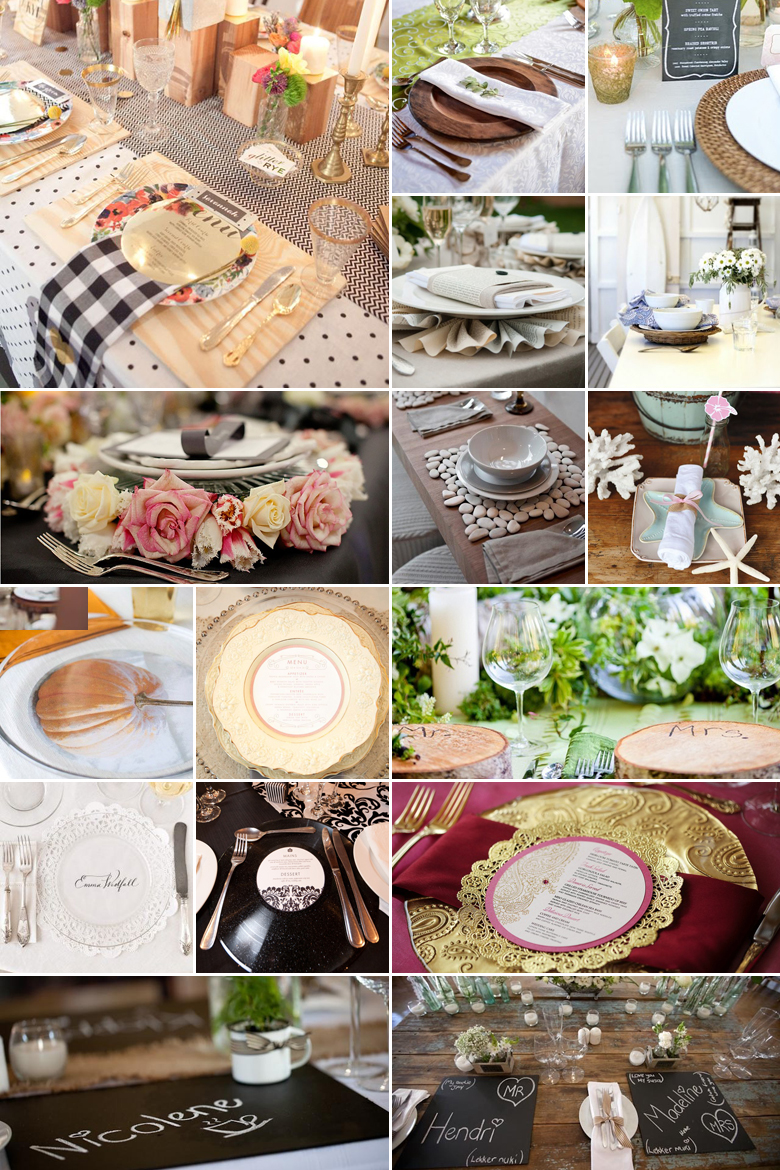 In the minds of most brides, under plates have become something of a mandatory for the wedding celebration. However, there's no reason why you necessarily have to stick to the traditional under plates or, in fact, hire under plates at all – especially not if you're on a tight budget!
If you're looking to break away from the expected and predetermined wedding norms, there are quite a number of alternative options that you might want to consider to the traditional under plate – here are a couple of ideas to get your creative brain going:
Opt for a round fabric place mat that matches the colour scheme and fabric choice of your wedding.
Glass or crystal under plates make a stunning alternative to the usual hired plates, and add a little sparkle to even a simple table design.
Paper of fabric doilies are ideal for a more romantic, feminine or vintage styled wedding.
Round wooden slabs or carving boards make the perfect addition to a rustic and organic celebration.
Play around with alternative shapes like squares, rectangles and even hexagons! Whoever said an under plate has to necessarily be round?
Recycle old vinyls or LPs – simply perfect for a Gatsby or retro style wedding celebration.
Cut circles or squares out of fabrics like lace, satin or burlap for quick and affordable DIY under plate alternatives.
Print oversized pictures of you and hubby and have it laminated.
Fill the space between the plate rim and table with freshly cut blossoms like roses or ranunculi.
Original images and their credits available on Pinterest